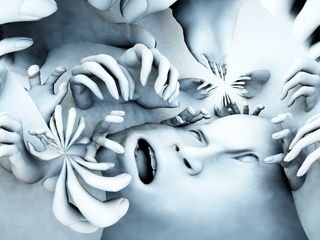 Lately I've been cursed blessed with an abundance of ideas.  I've got viable ideas for three mainstream novels and at least six ideas for novels to write in a new genre I'd like to experiment with a bit.
As a professional writer, I'm accustomed to juggling projects.  I'll often have an ongoing ghostwriting project (just finished up one), perhaps a shorter business project or two, coaching clients, students, and my blog, not to mention my own work on fiction.  This suits me well, as I'm a fickle type, who gets bored easily.  When I have a variety of projects to work on, I can go from one to other and keep my interest and engagement level up at all times.
However, most of what I've mentioned above is non-fiction. I can't recall ever working on more than one fiction project at a time.  Okay, wait a minute, when I was getting my MFA, I wrote a novel and also worked on several short stories.  So that technically counts.  But what about writing more than one novel at a time?  Is that even possible?  Seems to me the process of writing a novel is so absorbing, so all-encompassing that it might not be advisable.
I do know that in the past when I've had several ideas for novels at once, I've flitted back and forth until finally one idea became so consuming that I dove into it without looking back.  So my theory for the moment is to stay open, realize what a gift this is, and allow myself time to explore, with the idea that one idea will rise to the top and grab me without letting go.
So, do tell.  Do you work on more than one idea at a time?  How do you balance multiple projects?
PS.  In case you hadn't noticed, it's December.  And December means the holidays.  And the holidays mean I'm in a good mood.  So it might be worth your while to come back here next week.  Just saying.
Photo from Everystockphoto.