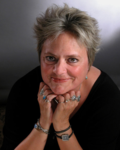 The short version:
I am the author of the novel Emma Jean's Bad Behavior (Vagabondage Press, February 2013), and articles published in magazines such as Vogue Knitting, The Oregonian and Pology, to name only a few, and my short fiction has been published in Somerset Studios, The Trunk and the Santa Fe Writer's Project.   I earned my MFA in creative writing at Spalding University in 2003, and I've been teaching and coaching writers ever since, both privately and as an adjunct professor at Middle Tennessee State University's Write program. I'll have been blogging about writing, creativity, and motivation at charlotterainsdixon.com for ten years this March.  I'm repped by Erin Niumata at FolioLiterary.
The long version:
I am, above all else, a writer.
Writing has been my constant companion and best friend since I was a little girl, when I spent hours composing poetry and drawing pictures to illustrate it.  The writing stuck, the drawing, not so much, maybe because I've never been very good at it (unlike my sisters).    I still have possession of a diary I wrote in the second grade, wherein every entry begins with the words "Hi Cat!"  (We had a lot of cats at our house when I was growing up, beginning with the one my father found abandoned at a laundromat he owned.)
When I wasn't writing, I was reading, inhaling book after book.  I don't remember any specific moment when I decided to become a writer.  It was one of those things that I just understood about myself–that one day I'd grow up to be a writer.  Which I did.
I got a degree in journalism at the University of Oregon (Go Ducks!) because it seemed like such a practical type of writing to pursue, and I still have a soft spot in my heart for the field.  If I had another life to live, I'd be a war journalist reporting from dangerous locales, like Christianne Amanpour before she quit CNN.  But in this life, I had children very early and established a free-lance career, writing for local and regional publications about art.  I fell into this specialty and absolutely loved it.  While I no longer write about art, I do have a house that is full of it, and I learned a lot about the value of deeply concentrating on a topic.  Because, in order to write well about a certain painting, you have to spend a long time staring at it so as to get to know its secrets.  And really, that's what writing is pretty much all about at heart.
Throughout my art-writing career, I also dabbled in fiction, writing a practice novel which, thank God, got lost to the vagaries of switching computers every few years.  Around this time, I got sick.  Like really, really sick, so sick the doctors didn't quite know what to do with me, other than to test for known viruses.  (Don't ask, it was very unpleasant.) It was a shock to me to get ill, because I'm one of those disgustingly healthy types, which I attribute to my hearty ancestors who walked across the Oregon Trail.  So while I was recovering from what felt like a near-death experience, I did the old life review.  I decided that, while I was (and still am, with good reason) inordinately proud of my children, raising them was not the only reason I was put here at this time.  I decided that my path was to write creatively.
And so off I went to part of the inaugural class of the MFA in writing at Spalding University in Louisville, Kentucky.  There I studied fiction with Sena Jeter Naslund, Melissa Pritchard, Connie May Fowler, Brad Watson, Julie Brickman and other amazing writers.  I had a blast and also became part of a group of women writers that empowers and sustains me to this day.  (I'm also happy to report that Spalding was recently ranked in the top 10 MFA brief residency programs.)
At Spalding, my desire to teach caught fire.  I was fortunate to meet fellow student Roy Burkhead, who at the time was creating the "little writing program that could" called The Writer's Loft at MTSU in Murfreesboro, Tennessee.  Roy hired me to be a mentor and thus began my love affair with Nashville, which continues to this day.  I've been a mentor in the program from its inception, was director of it for two years, and am currently Director Emeritus.  I still mentor in the program and am a huge evangelist for it.
Through my work at the Loft, I was fortunate to be asked to do programs at the Scarritt Bennett center in the heart of Nashville, a place I consider to be one of my spiritual homes.  Every April and October, they put on Room to Write, a fantastic writing retreat, and ask me to come be the "book doctor," on call to help with writing problems, or one of my favorite things to do–help writers get clarity.  I love being a part of this program.
You may have noticed by now that I use the word "love" a lot.  That's because I love my life.  Besides writing, connecting with and helping writers and other creative types feels like what I was put here to do.   You know that great feeling you get after a good writing session, when you are in love with everything?  That's what I guide people to do.  I'm all about helping you create a successful, inspired writing life.
Oh, and on the off chance that you have no desire to fall in love with any kind of writing, I also do ghostwriting and will cheerfully write your book for you.   I've written over a dozen books for clients ranging from doctors to small business owners and topics veering from Voodoo to the value of filtered water.  I'm not kidding about that last one.  My work-for-hire book projects include The Complete Guide to Writing Successful Fundraising Letters, Beautiful America's Oregon, Beautiful America's Oregon Coast, and Beautiful America's Wyoming.  (They like me a lot at Beautiful America.)  I've also written a novel that I'm currently seeking representation for and have a long list of credits in magazines and publications.  These include Vogue Knitting, Interweave Knits, The Oregonian, The Trunk, Santa Fe Writer's Project, Somerset Studios, Pology, Rose Arts, Stepping Out Magazine, and more.  My first novel, Emma Jean's Bad Behavior, will be published in 2013.
I make my home in lush, green (read: rainy) Portland, Oregon, where I'm part of a large, exuberant–some might go so far as to say boisterous–extended family who gets together once a week for Sunday Suppers.  I'm mother to two grown children, two very large cats, and two pugs, one very, very old.  I also have the great good fortune, as I already mentioned, to get to travel to Nashville regularly, where I have a large family of friends.
Pretty much my whole life and philosophy can be summed up like this: life is good.  A life centered around writing is even better.
I'm thrilled that you've stopped by my site and I hope you stick around for awhile and let me get to know you.