Calling All Creative Writers who Struggle In Any Way With Ideas–Getting Them, Coddling Them, Working With Them, Staying Out of Overwhelm with Them.
Do you struggle with getting enough ideas?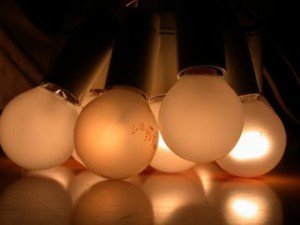 Conversely, do you often feel overwhelmed with your ideas and not sure which one to choose to work on?
Maybe you're in the middle of a writing project that needs an influx of fresh ideas.
For any of these problems, I've got the solutions and I'll share them in my new class, Cultivating Your Creative Ideas.
Ideas are the lifeblood of creative writers. 
Most of us creative types groan when we hear the question, "Where do you get your ideas?" because the answer is, "everywhere."  But maybe you've hit a dry spell on your ideas for new or ongoing projects.  Or maybe ideas are like a hail storm in your life and you're constantly ducking and covering because there's so many of them.  You choose one bright shiny object after another without ever really finishing anything.
To be successful as a writer, you not only need to know how to gather ideas, but to produce them at will.  And, you need to know how to avoid getting overwhelmed with a constant flow of ideas.  You need to learn how to make your ideas work for you, instead of controllling you.
In this one-session class, we'll address all these issues.  By the end of the class, you'll:
Understand how to have a constant, consistent flow of writing ideas
Know how to produce an idea on demand
Grasp how to spark an idea for a sludgy work in progress.
Hear how to create an idea book
Get how to not be overwhelmed with ideas
Appreciate the care and tending of ideas
Receive exercises to garner ideas in your daily life
Snag tips for deciding which idea to focus on
After this class, you'll never struggle with ideas again!
Ready to sign up?  Here what you get:
One session teleclass, one to one and a half hours (I always run long).
A free copy of the Ebook I'm creating from this class when it's done.
The recording of the class.
Class notes.
Clarity around every aspect of the idea generating and gathering process
All this for just $37.
Sign up now! You'll receive details on the call-in number upon receipt of payment, and also a reminder email the day before.
Class details: 
Tuesday, April 3rd, 5 PM Pacific/6PM Mountain/7 PM Central/8 PM Eastern.
See you on the call!
Photo my imageafter.