The Sinner's Guide to Confession: Blog Stop
The Sinner's Guide to Confession


By Phyllis Schieber
Today I have the pleasure of hosting a blog stop on Phyllis Schieber's virtual book tour.
Wouldn't it be refreshing for an author to pay attention to women of a certain age (especially if you are a woman of a certain age)?  Well, Phyllis Schieber has!Her novel has been called chick-lit for boomers. The characters–Barbara, Kaye, and Ellen–are best friends in their 50s, all smart, gutsy women who face challenges that are universal to all females, no matter the age. 
In an interview at the blog, Bookshipper, Shieber said, "The women in Sinner's certainly have some of the same problems that women have in their 20s, 30s, and 40s, but these women have far more serious issues to contend with in their late forties and early fifties than the problems that drive 'chick lit'."
What follows is a bit more information about the book.  Be sure to scroll down to find out how to win a free copy.  Nothing better than a free book!
About Sinner's Guide to Confession:
Kaye and Barbara are longtime friends, now in their fifties. Ellen, who is several years younger, develops a friendship with the other two women years later, solidifying this close-knit group. The three women are inseparable, yet each nurtures a secret that she keeps from the others.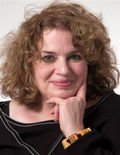 About Author Phyllis Schieber (in her own words):
The first great irony of my life was that I was born in a Catholic hospital. My parents, survivors of the Holocaust, had settled in the South Bronx among other new immigrants. In the mid-fifties, my family moved to Washington Heights. The area offered scenic views of the Hudson River and the Palisades, as well as access to Fort Tryon Park and the mysteries of the Cloisters. I graduated from George Washington High School. I graduated from high school at sixteen, went on to Bronx Community College, transferred to and graduated from Herbert H. Lehman College with a B.A. in English and a New York State license to teach English. I earned my M.A. in Literature from New York University and later my M.S. as a developmental specialist from Yeshiva University. I have worked as a high school English teacher and as a learning disabilities specialist.
My first novel , Strictly Personal, for young adults, was published by Fawcett-Juniper. Willing Spirits was published by William Morrow. My most recent novel, The Sinner's Guide to Confession, was released by Berkley Putnam. In March 2009, Berkley Putnam will issue the first paperback publication of Willing Spirits.
Win A Free Book from Phyllis Schieber – It's very easy to be entered in a drawing for a FREE book by Phyllis Schieber. Post comments on any blogs during the virtual tour and you will have a chance to win a book from Phyllis. One random person will win – but we are also asking visitors to share a secret and one secret will also win a free book. As a bonus the blog owner that hosted the winning comments will also win a book. Share some interesting stories and questions with Phyllis Schieber during her tour – and have a chance to win a book.
For full details about Phyllis Schieber's virtual tour, visit her tour home page -  http://virtualblogtour.blogspot.com/2008/12/sinners-guide-to-confession-by-phyllis.html

Order Your Copy here – http://tr.im/2x1g

You can visit Phyllis Schieber at www.thesinnersguidetoconfession.com or www.phyllisschieber.blogspot.com