Back to the Basics, Or Not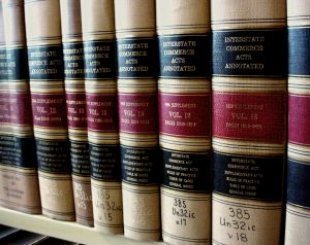 Writers can always benefit by going back to the basics, right?  Or not?  And more to the point, if you've been writing for awhile, have you tried going back to the basics recently?  It is not that easy.
Going back to the basics seems like a good idea.  You get the desire to strip it down, make things simple, relearn from the beginning again.  Except you are no longer the person that you were when you started out so very long ago.  And it is hard to fit your expanded self into that smaller box.
What is called for is a framework.
I went to high school during the heyday of the Open Classroom movement.  Education wasn't working and a new approach was needed.  So, no, it wasn't back to the basics, it was the opposite–a very free and easy approach where students directed their learning to a large extent.
Consequently, I became quite the free thinker.  But to this day, I have huge gaps in my education, particularly when it comes to reading the classics.  (Ironic, no? Considering as how I am a writer.)  Oh, I read some of them on my own, but when it comes to classics, reading in an educational setting is much better.  I needed a framework.  And finally I found it when I started working toward my MFA.  (I won't call it studying, because it was so much fun.  Two years devoted mostly to writing and reading.  Heaven.)
Once I had the framework of writing an essay about my reading, with mentors responding to those essays, I could dip back into some of the classics that I had missed.
What got me thinking about all of this is knitting.  I'm an off and on knitter and a terrible finisher.  I love starting a new knitting project more than anything–choosing the yarn, casting on, seeing the work start to grow!  But then I get bored and set it aside.
Lately, though, I've realized that perhaps I get bored because I don't know enough about what I'm doing.  Despite the fact I've been knitting since I was a wee child, there's lots I don't know about it.  I was taught by the odd 4H leader here, my aunt there.  Much like my high school education, there was never a consistent framework for it.
This weekend I found the framework, a book called Fearless Knitting, written by a technical writer, bless her heart, who knows how to translate confusing information into plain English.  The author, Jennifer Seiffert, had the bright idea to take a line of traditional knitting instruction, then not only explain what it means, but why you are supposed to do that.  Brilliant.  Each explanation illustrates a larger technique and you make a square to well and truly learn how to do it.
Wouldn't it be wonderful if there could be such a framework for writing?  An explanation of not only the how, but the why?  Alas, I don't think it is possible, because the craft of writing is much more amorphous than the craft of knitting.  Many of the why explanations would be something along the lines of, because you want to entertain the reader.  Or, because you want to create an emotional response in the reader.
Or am I wrong?  Can you think of any aspects of writing that could be explained in a succinct why explanation?  What does going back to the basics in writing mean to you?  Practicing writing exercises?  Reading or re-reading books about writing?  Are there any basics you'd like explanations of?  Comment away.