Freedom, Independence, and Writing ( A Sunday Love Letter)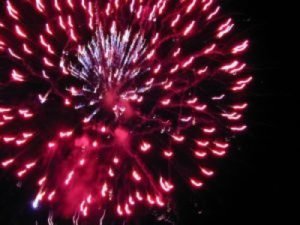 Tuesday is Independence Day in the states. Yesterday was Canada Day in, um, Canada, which I think has something to do with becoming a country but I couldn't quite tell from the Wikipedia page. (Forgive me Canadians, and perhaps one of you could enlighten me?)
The idea of independence and freedom is afoot in the world.
It's something we all want, right? I mean, who wants to live their life in chains, real or imaginary?  For most of us, thank God, the only kind of prisons we will experience will be mental and emotional.  But those prisons can be excruciating and powerful.
And I am here to assert that the feeling of freedom and independence comes from one place only—within. Okay, I'm fresh off a weekend of watching kid movies, Trolls and Moana, so I admit maybe I've been a bit unduly affected by their messages.  But this idea that it all comes from within is something I fervently believe in, and forget often.
So here's a reminder for me and you: freedom comes from within, and the best tool I know to access that is writing. Yes, writing. Whether you're exploring your emotions on the journaling page, or pouring them into a character in your WIP novel, or shaping them in the memoir you're writing to make sense of your life, writing is your best path to mental freedom.
Because, you can put the drama on the page, as Julia Cameron says.  And then it does have to go out into the world, where it can damage tender relationships. Freedom.
Because, you can spend time expressing yourself, doing what you feel called to do, rather than plopping down in front of the TV or computer. Freedom.
Because, you can put your stories out into the world, where they will affect others in positive ways, maybe even loosening some of the bonds that bind them.  Freedom.
So, let freedom ring.  Set pen to paper. Let it rip. It is your path to freedom and independence.
And don't forget–my Freedom and Independence Coaching special runs through July 5th.  Learn more here.
What are you working on this holiday weekend? Do leave a comment and let me know.
(This post originally appeared in my newsletter. If you'd like to have it delivered to your inbox every Sunday, just fill out the form to the right.)
Photo by kplantt.