On Regular Practice (A Love Letter Reprise)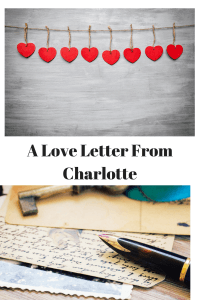 (While I'm away teaching in France for the month, I'm running a few favorite letters from last year.  We will be back to regular, new programming the first week in October. Meanwhile, if you want to come to France with me next year, click here for a look at this year's program.)
I have a busy life. (And I'm betting you do, too.) There's my writing, client appointments, teaching, reading manuscripts, planning workshops, blogging and writing newsletters. And let's not forget my gloriously time-consuming family, including four grandchildren under five who I want to spend as much time with as possible with while they still think Nonni is cool.
I love all this, every bit of it, even when I'm fretting about getting everything done.  But a funny thing often happens to me. People ask me what's new or what's been going on and I draw a blank. I know I've been doing a million things but I can't get my brain to land on any single one of them. Does this ever happen to you?
I notice that this happens a lot when I've been writing regularly.  When people ask me what's been going on, I start to say, "Well, you know, Bridget just found out that Cade is dating someone young enough to be her child.  And she's tempted to  leave the small town he brought her to! But she can't, because she has to stay to see this job through." And then I remember—that's not my life, that's what's happening in my book.  The one I'm working on every morning.
I've finally realized that's what's going on in my life—I'm writing.  Day in, day out (with the occasional every Saturday, when I can't seem to focus, off).  There's no drama, because I'm busy working.  Nothing to see here. Move along.  I'm practicing.
Practicing, as in sitting down to work at my profession every day and practicing, as in working to improve my work in my profession.  Because when you have a practice, as in something you do regularly, you get better at it.   You just do.  You can't help but improve when you turn your attention to the same thing over and over again.
I'm happiest when I'm practicing.  And I suspect I'm not the only one.  I used to think that as a creative person, consistency would be boring.  That life needed to be exciting so I had something to write about.  But quite the opposite is true.  Nothing is richer and more fulfilling—and thus more exciting—than having a consistent practice.
I have two consistent practices in my life at the moment: writing and meditation. (I used to be consistent at walking but a pesky knee ailment has sidelined that for the time being.) I feel better when I'm practicing both. (But if I had to choose, I'd go with the writing.) As Mitch, one of my wonderful clients said last weekend, "I start to get edgy if I don't write for a few days."
Indeed. Me, too.
Leave a comment and tell me what you practice regularly. I'll do my best to respond promptly, despite being in France!
And please do join the Facebook group! Just request membership here and I'll approve you!
Also–if you'd prefer to have this love letter come directly into your inbox each week, just fill out the form to the right. You'll also receive first notice of classes, book releases, and events.