On Leaving..And Coming Home (A Love Letter)
As you might have guessed, I am home from France. Jet lag has not been terrible this time. We got home Tuesday evening and as I write this on Friday, I'm feeling pretty good. Which gives me time to dig into all the things that got put on hold while I was gone.  And, boy, do things pile up.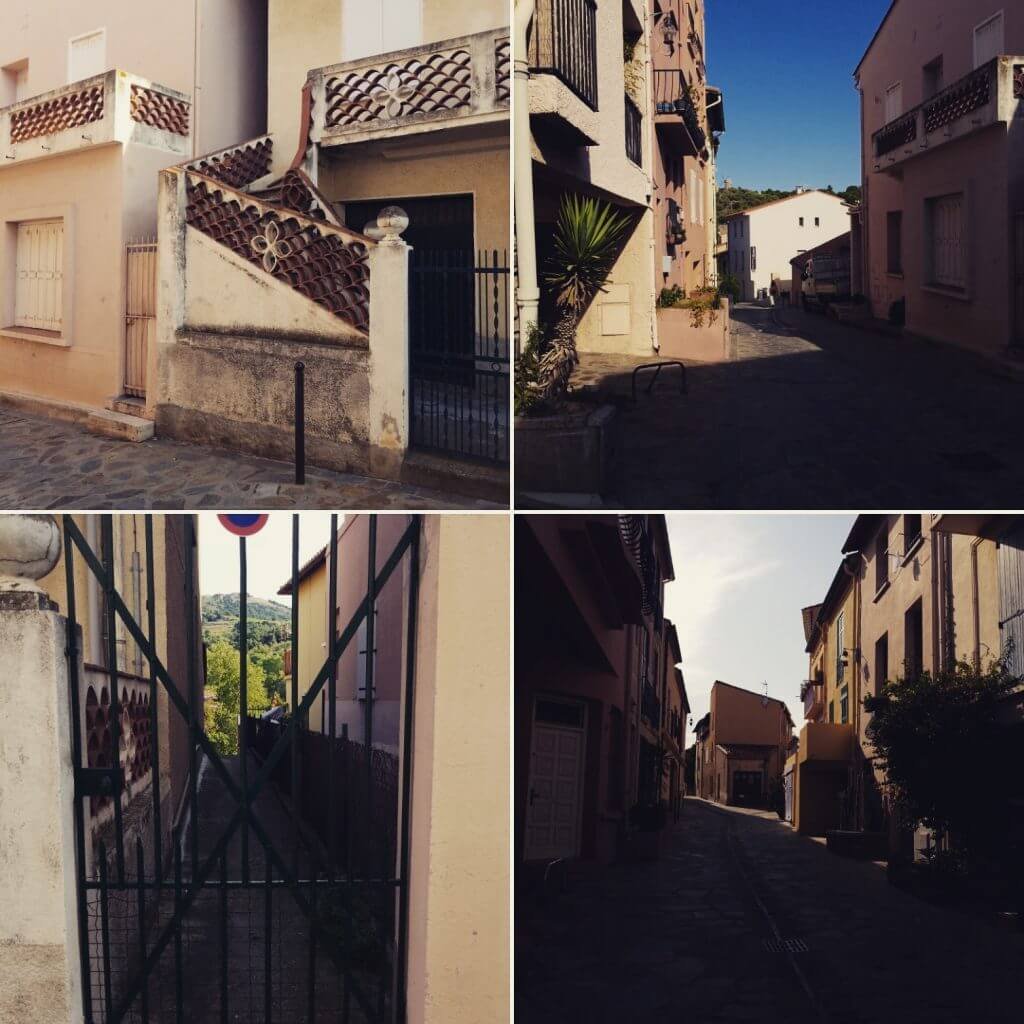 I've got a ton of recommendations this month because I had a lot of time to read and also many confined hours on long flights in which to watch movies (which I'm usually bad at). But I did want to write a brief recap of the trip and encourage you to think about coming with next year. So here goes.
We landed in Paris on the last day of the month and spent an afternoon wandering about the neighborhood near the Gare De Lyon, which was surprisingly appealing.  Also, getting a good dose of daylight helps with jet lag. After a pretty good night's sleep, it was on to Perpignan via the fast train, which is comfy and relaxing.  Dali called the Perpignan train station the center of the world, and while that seems a bit excessive, the city is growing on me. We stayed in the historic center, full of twisty streets and fun shops and a divine place to eat, Restaurant Le St. Jean.   (In case you ever find yourself there, it is right next to the Cathedral St. Jean and you actually eat in a courtyard right next to the church.)
The next day it was on to Collioure, our location for the next three weeks. That included two weeks of writing workshops and one week of leisure in between. There is something so special about sinking into one place for an extended period of time. Even though I was working two weeks out of three, it is infinitely relaxing. On workshop weeks, we meet every morning from 9:30 to 12:30 (except on Sundays and Wednesdays, which are market days, so we meet at 10 in order to give everyone time to wander the stalls). Our teaching is a combination of mini-lectures on writing, discussion of assigned books (see below), writing exercises and prompts, and discussion of the assignments everyone has completed the night before. You may think that people don't make much progress on their writing when billeted in paradise, but the opposite is actually true. Every year we see writers make huge leaps in their works in progress, get re-inspired, and write more than they thought they would—all while enjoying the hiking, shopping, eating and drinking of the region.
But three weeks does fly by—and last Saturday it was back to Paris, this time to stay in a lovely Airbnb in Montparnasse , my favorite neighborhood in the city. It rained like a mofo on Sunday afternoon but once the rain cleared, everyone emerged, and we were able to celebrate the hub's birthday at a fun restaurant. The next day we played tourist and went to the top of the Arch de Triomphe (there was an elevator, thank god—my poor hip couldn't have done the stairs).  And then, sadly, the next day it was time to leave.
But leaving is made easier by knowing I'll be back next year. And even more than that, by knowing that my family awaited me back home. Along with good friends, my own comfy bed, my crazy fat cats, the even crazier family dog, and good plans for the fall—not to mention crisp autumn days. (Temps in Collioure were in the mid-80s, but the humidity was very, very high and the mosquitos were killer.)
So that's my story about leaving and coming home. Oh, while there, I read over my novel one last time and fixed a couple inconsistencies. My agent is submitting it even as we speak I write. And I made some good progress on my next book. So, there was that, too.
We should now be back to regular weekly programming here. So, I'll see you next week—but please do leave a comment and tell me what you've been up to.  And see below for the links to September reading and watching, as well as a new feature, a weekly prompt or two!
A Prompt
We had such fun using prompts at the writing workshops in France, I thought I'd start a new series and give you a prompt thematically linked to the love letter's topic each week. Here is this week's effort:
Write about a time you hated leaving. Now write about a time you couldn't wait to leave.
September Round-up 
Reading
An American Marriage  by Tayari Jones.  This was one of the books we assigned in our France workshops (the other being Educated, by Tara Westover, which I highly recommend). I had decidedly mixed feelings about this novel and can't help but feel it is over-rated. We did have lively discussions about it, though!
Pardonable Lies, the third Maisie Dobbs mystery, by Jacqueline Winspear.  I picked up #10 or #11, not sure which, of this series and liked it so much I'm reading them from the beginning.
The French Exit,  by Patrick DeWitt. I hate to speak ill of a fellow Portland writer, so I won't. But I will say this book was just not my cup of tea.
Two books by J.A. Jance, both in the Ali Reynolds series. A friend finished Deadly Stakes in Collioure and gave it to me to read. I enjoyed it, so I downloaded the first in the series, Edge of Evil.  I'll definitely read more.
Slain in Schiaparelli, the third Joanna Hayworth vintage clothing mystery, by my friend Angela Sanders. I love everything she writes, her capers and her kite mysteries written under the name Clover Tate, as well.
Watching
 A Wrinkle in Time. This was my favorite book growing up—my sister and I read it a million times. But the movie was terrible, awful, wretched. I hated it.
The Post. Conversely, I loved this one. It tells the story of the Washington Post publishing the Pentagon Papers, and how that turned the paper into the national publication it is today, as well as changing Katharine Graham from a D.C. socialite into a powerhouse publisher. Highly recommended.
Won't You Be My Neighbor? The Mr. Rogers documentary. Proof that Fred really was as nice as he appeared on TV. Wonderful.
Book Club. Pure fun. Loved it. Jane Fonda, Candice Bergen, Mary Steenburgen, and Diane Keaton.  So good.
Facebook Group
And of course, don't forget to join the Facebook group if you haven't already.  I post lots of good links and we often have lively writerly discussions going.   https://www.facebook.com/groups/1910275502543679/
This post originally appeared in my weekly newsletter. It  contains affiliate links.