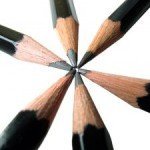 I started this new blog series a little over a week ago, on Halloween, with the intention to publish a new post every Saturday. And, well, as the title says, s%# happened over the weekend.  Like Wordstock, for instance, our local book and author fair (more on that in a post later this week).  And the fact that Saturday was a major backyard clean-up day, even though it was pouring down rain.  (Let me be clear that I did not have to get my delicate hands dirty. I left the work to my hub and son-in-law, God love them.)  But anyway, better late than never, right? And I've been diligently gathering links for you all week so here you go:
And, please note, I have learned how to insert photos into posts!  Woot woot! This one happens to be by danzo08, from everystockphoto.
ALSO I think we've gotten the comments sorted out.  So please leave one.  And remember, the giveaway for the J.D. Frost novel runs through next week–so you still have time to leave a comment there for a chance to win!
Okay one more thing, I'm still not certain that old blog subscribers got transferred over to the new site–so you might want to check the little subscribe box when you're leaving a comment.
Thank you!