The Contest You Have Been Waiting For
Its here!
Only slightly delayed due to the death of my pug, but today I am announcing the contest I've been telling you about.
Thanks to the nice people at All Modern, you have the chance to win this cool office accessory: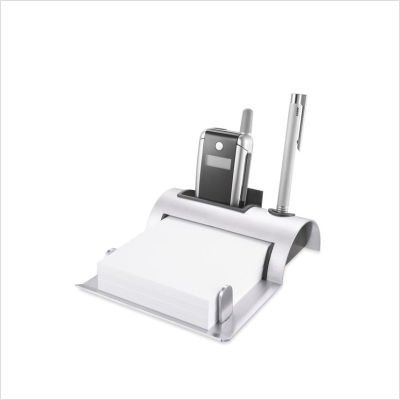 It is the Fidato Memo Station with Mobile Phone and Pen Holder.  Cool, huh?  I selected just for readers of Wordstrumpet and I dearly wish that I was eligible to win one myself.  But if I can't have one, I'm pleased that one of my lucky readers will get to win one.
So what, you are no doubt asking, do you have to do to win the Memo Station?
It couldn't be simpler.  Just leave a comment on this post and the winner will be chosen by a random drawing next Friday, September 4th.  Okay?  Start commenting!
And while you are at it, here is some information about All Modern:
Part of CSN Stores, All Modern is just one of over 260 retail sites that offer a diverse array of products from office furniture by Herman Miller to wall sconces by Murray Feiss.

They really do have some great-looking stuff-go check them out!