Free It's Time To Get Off Your Duff and Write Sessions
Yes, you read that headline correctly.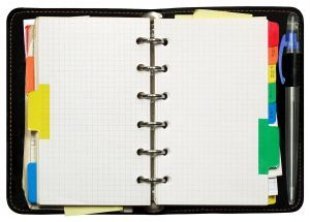 I am offering a limited number of free It's Time You Got Off Your Duff and Write sessions, otherwise known as life coaching for writers. 
Because, honestly?  It is time.
Time for you to write that novel you've always dreamed about…
Time for you to write the book that will promote your career and get you speaking engagements…
Time to start journaling for self-improvement, time to begin that memoir, time to write the articles for your job or copy for your website.
These days, we all have writing to do.  And lots of us are not getting it done.  I know, because I read about the struggle to find time to write in the comments, and I hear about how difficult it is from students and clients.
The thing is, writing echoes life and life echoes writing.  And a funny thing happens when you decide to really commit to your writing and get to it.  As you begin putting words to the page, over and over again, your life suddenly looks brighter.  All of a sudden you are in love with the world, experiencing that glorious feeling that delving deeply into your creativity gives you.  And when you are in love with the world, magical things happen.  Your diet and exercise resolutions are easier to stick to.  Your relationships improve (after all, once you're in an intimate conversation with yourself, it is easier to be intimate with another).  Your life opens up in a million new directions.
Do I promise that all these things will happen if you commit (or recommit) to your writing?  No, of course not.  But I can promise that all these things have happened to me as a result of writing and I've seen it occur for countless others, too.   So let's find out what might happen for you.
What might you want to discuss in one of these sessions?  Here's a few suggestions:
Your new year's resolution for writing.
Fitting time for writing into your life.
Getting unblocked.
Establishing a connection to the universe to help the words flow.
Ways to generate ideas.
How a book benefits your business.
The writing process.
And anything else you can think of having to do with writing and life…
And now you might be wondering why I am doing this?  Besides the fact that I'm a nice person and my favorite thing to do besides write is to help other writers,the main reason I'm doing this is that I want to coach more writers next year.  I want to do less manuscript reading and more coaching and this is one way I can introduce you to my coaching practice.
In case you were wondering, I've got me some credentials for this coaching, yes, I do.  Here ya go:
MFA, creative writing, Spalding University
Certified Action Coach, American Seminar Leader's Association
Reference Point Therapy, through Level Two workshop
Theta Healing, through Advanced workshop
Director, Writer's Loft at MTSU
Years of writing and mentoring others
So now that you've come this far with me, you are no doubt asking what the specifics of the free sessions are.  I'm offering them on certain upcoming dates over the next few weeks, which I'll list below.  Choose a first and second choice for date and time and email me at wordstrumpet@gmail.com.  (Please put "Free Coaching Session" in the subject line.)  I'll email you back with the time, a wee little homework assignment,  and the number to call.  Remember, I'm on the west coast, so all times will be Pacific time.  Each session is 15 minutes.
Tuesday, December 15th, morning
Wednesday, December 16th, evening
Thursday, December 17th, afternoon
Monday, December 28th, afternoon
Tuesday, December 29th, evening
Wednesday, December 30th, morning
***Update: I'm Adding Timeslots!
Several of you have suggested that adding session the first week of January would be helpful, so here you go:
Tuesday, January 5th, morning
Wednesday, January 6th, evening
Thursday, January 7th, afternoon
I can't wait to talk to you!