The Benefits of Writing Daily
I've been working, the last few days, on writing the workshop I'll be giving in Nashville next weekend.  I base this workshop on my Writing Abundance: Seven Practices of the Prolific and Prosperous Writer system.  Each one I do focuses on several different practices, so I always end up going back over the whole thing.  One of the practices I'll be focusing on this time is the practice of Creating, and in the process I wrote about why writing every day is so good for you.  I probably don't even have room for this in the workshop–I've got way more content than time–so I thought I'd share it here. 
Writing every day, for me, is like having a nutritional IV drip.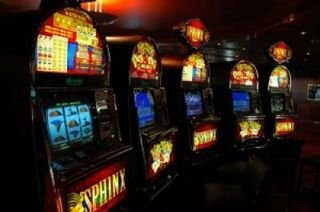 Have you ever been to a casino where they have plastic cards you can charge up with money and then wear around your neck on a mini-bungee cord?  And then people sit with their cards in the machine while it is still hanging from the bungee cord around their neck and it looks like they are on life support. 
This is what writing every day does for me. It feeds me.  Here are some other benefits:
It keeps you constantly connected to the work.  As you go about your day, your mind will drift back to the scene you were working on that morning.  This is good, as it allows your subconscious to go to work on it.
It establishes momentum.  You get carried forward when you work every day.  You don't have to reinvent the wheel over and over again.  You don't have to reread to familiarize yourself with where you were when last you wrote.
It teaches you fluency.  The more you write, the easier the words are to put on the page.
Writing every day reminds you of who you are and what is important to you.  It's the writing, smarty.
It gives you a sense of accomplishment—you made a commitment to do the most important thing in your life, and you accomplished it.  This patina of success will polish your whole day.
Let's face it, writing every day makes you feel good.  We need us more of that.
Because it reminds you that you are having a great experience—living life—and that living life, in and of itself, is worthy of writing about.
Now for some people, not writing every day is better.  I'm all for finding what works for you.  But for me, if I don't write at least something I slough off.  And pretty soon days have gone by without me getting anything done….at least on my novel.  But for those of you who absolutely insist, tomorrow's post will be about the benefits of not writing every day.