My Old Friend Paralysis
Yesterday, all writing and other activities came to a screeching halt.  This happened suddenly.  One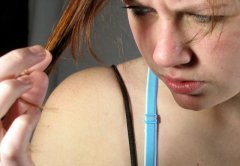 minute I was in the middle of a writing session.  The next minute I was paralyzed.  I realized that everything I had written was complete and total crap.  And that there was no use writing anymore, ever, for the rest of my life, because any new words that I put on the page would be even worse. 
Because of this epiphany that I could no longer write, I turned my attention to my to-do list, as long as always.  But nothing on it interested me. 
"Buck up", I told myself.  "It isn't supposed to interest you, it's your to-do list."
But I couldn't connect with a single item on it. Instead, I sat at my desk, paralyzed everywhere except for my over-active brain, which told me I was an impostor, a failure and stupid and unattractive to boot. This went on for a few minutes until I finally got up and cleaned the kitty litter.  Did some dishes and straightened the house.  These are all chores that generally go undone until I run and do it all in a panic at the last minute before someone gets home.  By the time I'd exhausted all the mind-numbing chores, I had only a few minutes left to write.  I forced myself back to it, and got some words on the page.  They weren't words that I was happy with, but they were words on the page.  By then, it was time to go to my acupuncture appointment, thank you God.
My acupuncturist, Hana, listened to my whining, told me I was probably having a healing crisis (I've been doing lots of acupuncture and hypnotherapy lately) and stuck extra needles in my crown and third eye chakras.  During the rest time, I dozed and snored for awhile, and then I woke up and started thinking about the novel.  Thoughts and ideas flooded in.  Oh wonderful movement, which feels so much better than being stuck!
I came home and made notes, not only on the novel but the entire process of being stuck.  And here are some of the antidotes I came up with, just in case this ever happens to you:
1.  Choose something, anything to do or work on, it doesn't matter what.  This is the Tough Love antidote.  May not be pleasant, but it will probably work.
2. Get in touch.  Maybe you've lost your connection.  Meditate.  Go deep.  What do you really want to write?  What do you really want to do at this moment?
3. Get away.  Go for a walk, clean the kitty litter, do the grocery shopping, whatever.  Sometimes just getting up from my desk allows the ideas to flow again.
4.  Move your body.  Take a walk, do yoga or Qi Gong, dance, march in place.  It is amazing how moving the body can sometimes loosen a logjam in the brain.
5. Take a nap.  If all else fails, sleep.
6.  Do something that gives you confidence.  Go back to something you're really good at and work on that for awhile.  It'll give you a boost.
7.  Listen to a motivational CD.  Never underestimate the power of some rah-rah attitude!  I put a CD in on my drive to acupuncture and it was already helping to lift my mood by the time I got there.
Okay, so those are my suggestions.  Anyone have an antidote to add?