What Commitment Looks Like
It is 3 PM on a glorious spring day in Portland.  My cat's in the window making that weird clicking-in-the-back-of-the-throat sound that kitties make when they see birds or squirrels.  It's spring break, so every normal human is outside enjoying themselves.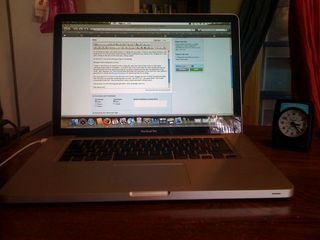 Except me.
I'm sitting at my desk, near where Captain is making odd cat noises.  There's a nice breeze blowing in the window, but it is not the same thing as being outside, enjoying the day, taking a hike, hanging out in the park, sitting on the deck at the local pub, raising a glass.
So why don't I just quite whining and go do something?
Because I have a blog post to write.
I made a commitment to myself to write a blog post every day until further notice or some other unforeseen event makes it impossible.  I wanted to see if this would help my traffic (it has) and also lay the groundwork for some upcoming things like an ebook release and some day, the publication of my novel.  Also, because, um, I love writing these here posts and most days it is so much fun I can't believe I get paid for it.
But some days it is 3 o'clock in the afternoon and I haven't blogged yet and I'd rather be doing anything than sitting at my computer wondering what to write.  But here I am.  And guess what?  This is what commitment looks like.  And commitment is what creates abundant writing careers.
And so here I sit until the blog post gets done.  And, amazingly, now it is.  And sitting here doing it reminds me, again, that this is what commitment is all about.
How about you?  What are you committed to?  How does that look in your life?