Giving Up, Or Why I Should Once In Awhile
Friday I hit the wall.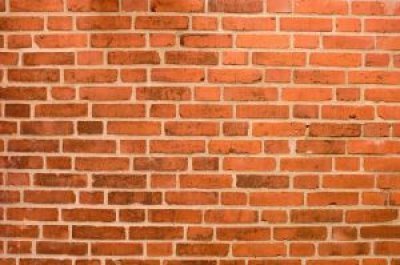 As is my usual wont, I woke early (6ish), grabbed my coffee, and went to work on my writing.  Lately I've been thinking deep thoughts about my novel rewrite and writing them down, which leads to more deep thoughts and more writing.  I'm writing about characters, trying to get to know them better, and pondering plot points.  All of this is intense work.
On Friday morning, I wrote a couple paragraphs and stopped, because I knew I was done.  Just…done.  My pen wouldn't move.  I couldn't form any more thoughts connected to the novel.  Nothing.  Nada. Zilch.
My brain, however, seemed to have plenty of room for thoughts about, oh, the missing child in my city, Kyron Horman.  Or the oil spill in the Gulf.  Or the World Cup.  (No, I'm not really a soccer fan.  I'm trying to be.  I have this idea that it would be really fun to buy season tickets for the new pro soccer franchise that is coming to Portland.  But first I have to learn to enjoy the game.  And that seems to be slow going.) 
In other words, my brain wanted to focus on anything other than writing.
My brain, poor thing, needed a break.
What I should have done was recognize this right away and take some time off from thinking and writing about my novel.  Lord knows I've got tons of other things to work on.  Or, if I didn't feel like writing, I could read.  Or take a walk.  Or go look at art at a gallery. 
But did I do any of those things?
Of course not.
Instead, I soldiered on.  I was determined, absolutely determined, to get more done on the novel rewrite.  So what if my brain didn't want to work on it anymore?  "Pathetic, lazy brain," I told it, "buck up and let's get going here."
And you can imagine how well that worked.
Yeah, right.  About as well as….well, I can't think of a metaphor so provide your own.  And so, instead of intentionally deciding to take some time off and give my brain a rest, I kept at it.  And ended up reading endless updates of the Kyron Horman case and pondering all sorts of interesting websites I'd never seen before.
This kept up all day Friday and Saturday.  Finally, by Sunday, my brain had had enough rest, the dam broke, and off we went again.  However, I suspect if I had just taken the time off on Friday morning, I'd have probably been back at it by the afternoon.
Lesson learned: it is not always a good thing to soldier on.  Though the prevailing point of view in this society would have us believe otherwise, which is one reason I think it is so hard.  In the future, I'm going to do my best to pay attention when my brain rebels and give the poor hard-working thing some time off.
What about you?  How do you know when you've hit the wall?  What do you do when you splat against it?