Get Your Writing in Gear Session
Are you stuck? Bored with your writing? Have a great idea for a book but can't seem to get going on it? Is it time to admit you need help with your writer's block?
Wouldn't you like to get clear and organized so that you can focus on writing the potent, beguiling words that are inside you waiting to come out? Because, I've got news for you:
Clarity Rocks!
Once you've got clarity, you can zoom forward with your writing. Without it, you're doomed to meander about aimlessly.
Book a 1-on-1 Jump Start Your Writing Session with Charlotte
This motivating and inspiring phone conference can help you:
* Take your idea for a book (or article, or short story) and clarify it.
* Overcome inertia and get that project going.
* Get your writing unstuck.
* Get back to a stalled manuscript.
* Get fired up and ready to write!
Sound like fun? Good, because it is. To a writer—or someone who desires to write—there's nothing more invigorating than talking about writing and brainstorming ideas. This informative, intense, creative and high-energy hour will have you dashing for the page as soon as the phone call ends. Whether you are just starting, in the middle of writing a book, or close to finishing, this session will empower and energize you. You'll come away with clear direction, specific goals for your writing and a plan to accomplish it—with deadlines that you'll be enthusiastic to meet.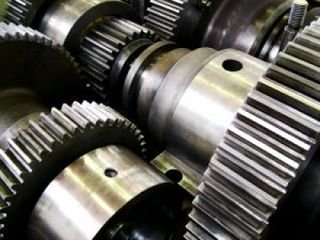 Book A Get Your Writing in Gear Session if you need to:
Clarify Ideas: Say you're stalled and you can't seem to get going, even though you have the most fabulous fifty-million dollar idea ever. No doubt you blame yourself for you lack of motivation or discipline. But often the problem lies not so much with a lack of desire, but a lack of clarity. If you don't know what you're writing, how can you be expected to write? Or maybe you, like so many other creative types, have trouble choosing between several projects. A Get Your Writing in Gear session can help you winnow down and commit to working on the true project of your heart.
Overcome Inertia: Inaction on a project can come from a variety of sources—lack of clarity, fear, confusion, overwhelm, or a profound sense of just not knowing where to start or what to do next. We'll burrow deep into your psyche to ferret out the root cause of your lack of movement and eradicate it so that you can get writing.
Get Back to a Stalled Manuscript: Yours sits in a drawer. Or in a box on the shelf in the basement. Or maybe it's still in a file on your computer and you sneak peeks at in on lunch breaks and late at night. Because you still love that story and know that it has potential. You long to return to that magical feeling of writing in flow. But you can't quite seem to get back there. Together, we'll figure out the source of your problem with the work and clear it away.
Get Fired Up and Ready to Write: Sometimes all you need is a pep talk, or some brainstorming about your story. Maybe you've hit the dreaded middle of the manuscript and feel a bit draggy about it all. Maybe you've been at it so long you're just plain tired. A Get Your Writing in Gear session will get you reinspired and reenergized, and ready to return to the work.
Oh, and one more thing. What happens with your writing tends to happen in your life, too. I've found that when people are happy, engaged with their creativity and making progress with their writing, the same thing is true in their life. My clients fall in love with their writing, their lives and themselves.
You'll come away from your Get Your Writing in Gear session with:
* A clear vision for your idea or project
* A plan for writing, complete with deadlines
* Critique of up to 25 pages of your work
* Recommendations for books, as applicable
* A burning desire to write!
Just $150! Hit the buy now button and you'll receive a list of questions to answer so that our session can be laser-focused. Once I get notice you've purchased a session, I'll be in touch with you to set up a time.