Promptitude: Rain
It has been raining here forever.  Worst spring in ages.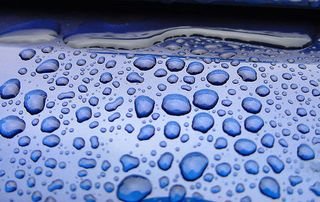 It is not for me to complain, however, because when I was in Nashville last weekend, the temperatures hit 90 degrees.  And the sun shone nearly every day I was there.  Plus, bad storms hit the day before I arrived and a few days after I left.  (The storms yesterday and last night were truly awful, read more about the havoc they wreaked here.  Love and prayers to all affected.)
But, weather is always good to write about.  (And that's the great thing about being a writer: good or bad, no matter what happens to you, you can always write about it.)  So here are a few prompts inspired by the weather:
When the rain started, they ran for cover.
After the storm…
The sun eventually shines.
Winds howled and the lights flickered.
There's no sense in worrying about the weather because you can't do anything about it.
Snow fell faster and faster.
Heat rose from the asphalt in waves.
Have at it!  What's the weather like where you live?
Photo by Scott Robinson, from Everystockphoto.