Guest Post by Mystery Writer Reavis Z. Wortham
Please welcome guest author Reavis Z. Wortham.  I met Reavis several years ago at the Mayborn Literary Non-Fiction conference in his native Texas.  We've stayed in touch ever since, and when I heard about the buzz his new mystery novel is getting, I begged asked him to write a guest post about his path to publication.  Read to the very end to catch the very exciting news about his novel (I don't want to steal his thunder by telling you here.)
As A Beginner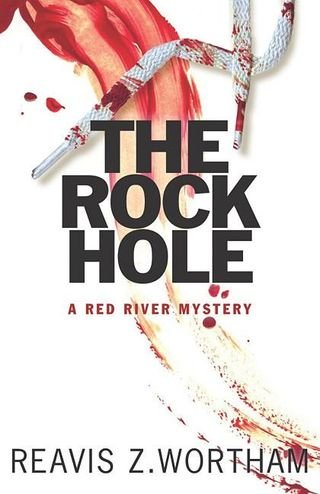 I have been a published columnist and feature writer for 23 years in newspapers and magazines, but giving advice has always been sticky.
The columns helped me polish my style, and believe me, looking back at those first efforts, I'm surprised anyone kept me on. But I got better, and developed my own voice.
With the success of what eventually became a self-syndicated newspaper column in more than 30 papers, I began to seek out magazines. My first humor column was published by Texas Fish and Game Magazine. That led to Texas Sportsman, Vintage Trucks, American Cowboy and many others. Each success made it easier for editors to see my work and to offer assignments. Sixteen years later, I'm Humor Editor for Texas Fish and Game and still write columns and articles for other magazines.
The book manuscripts continued to cook inside my head, and as I kept experimenting, I read Stephen King's, On Writing. Not long afterward, David Morrell's Lessons From a Lifetime of Writing brought my personal faults into crystal clarity. All those things like, "show me in the story, don't tell me," "point of view," and "the right voice" finally made sense.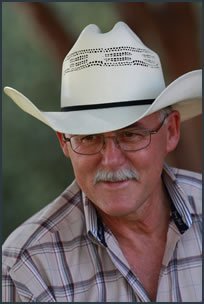 Especially, show me, don't tell me.
I took the old adage; write what you know, to heart. The Rock Hole is a mystery set in 1964 Lamar County Texas and based on an old constable I knew, my grandfather. I know the people and the geography. I'd heard the tales they told beside the fire at night, and up at the country store.
The story came easily. My agent Jeanie Pantelakis with Sullivan Maxx Literary Agency fell in love with the manuscript and she quickly placed it in the hands of Annette Rogers, the wonderful acquisitions editor at Poisoned Pen Press, who took me on the next journey.
Annette helped me polish The Rock Hole. I soon learned to write tight when she told me the manuscript had to be cut from 120,000 words, to 90,000. From there it was write, re-write, and use the Word search application that allowed me to see how often I used words over and over again, words like: that, church, old, store, porch, door, and would (to name just a few). I learned to identify passive sentences and cut them out like cancers. Under Annette's tutelage, I gave my characters an action to perform, to identify who was speaking, while cutting out, "he/she said/asked/replied."
Her advice and guidance was the difference between night and day. I learned to lift my vocabulary until it sizzled. Then Poisoned Pen Press surprised me. They asked me to rewrite the ending so the novel could continue as a series.
Today, Kirkus Reviews listed The Rock Hole as one of the best mystery novels of 2011. What an honor by such a prestigious reviewer. The sequel, Burrows, is scheduled for release on July 3, 2012. I can only hope it gets half the reception as The Rock Hole.
Visit Reavis's website here, and his blog here.  And go buy his book! You know you want to.