Writing Contest Week Four Winner Announced
I know the only reason you're visiting today is to find out who won the final December writing contest, as I like to so grandiosely refer to my four little giveaways.
But while I have you here, and before I reveal the name of the winner, let's chat for a minute.
About 2012.  Do you know where your writing is?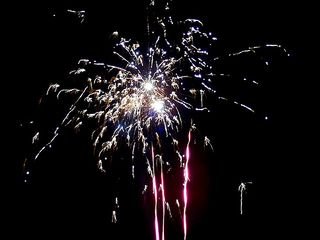 (Apologies to those of you too young to remember the public service announcements that used to blare on television: It's 12 midnight! Do you know where your children are?)
This is the first time in years that I have not written out new year's resolutions and I'll tell you why.  It's because, also for the first time in years, I am crystal clear on my writing goals and I'm ready to go full out to achive them.  The willingness to go full out is a by-product of that clarity.  I've heard this for years, that once you know what you want, it is not only easy to go for it, but the universe will conspire to help you achieve it.  But now I really get it.
Over the past few months, I've realized that I want to focus on what I really love.  And that just so happens to be writing novels, and….blogging.  So those are going to be my focus this year.  And I write about all this not so much to blab all about me but to encourage you to get clarity about your writing goals.  The difference between kinda knowing what you think you might like, maybe, and knowing exactly what you want is amazing. If for no other reason that when you're doing what you truly want to do, nothing feels like work.
Okay, now it's time for the big announcement.  Are you ready?
It is….
Yay, J.D.!  I'm so pleased to be able to send you a copy of one of my favorite books ever, The Artist's Way.  Send me your address and I'll get the book off to you ASAP.
Here's a recap of the winners, one for each week in December:
Zan Marie Steadham (I think I got your name right this time!)
Thanks to everyone for participating!  This has been so much fun, I'm going to have to think up a new giveaway.  Let's see, what holidays are coming up that we could celebrate?  Easter, perhaps?  Anyway, what are your writing goals for 2012?  Note them in the comments, and we'll all help each other achieve them.
Oh, and by the way, I announced a special on my Make Money Writing class to my list yesterday.  (If you're not on my list, subscribe by filling out the form to the right.  It's free, and you get an Ebook on vision boards, too.) In honor of the holiday weekend, it is $50 off.  I had several people tell me they wanted to get in on the last sale and didn't, so here's another chance.  I'm really thinking that my peeps are more Ebook readers than class takers, but the cool thing about teleclasses is that you can mute yourself and be totally anonymous.  Or you can listen to the recording the next day. 
 Photo from Everystockphoto, where I get nearly all my images.