Writing Inspiration: Sometimes You Just Have to Wait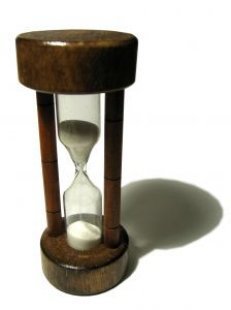 You've all heard the party line about getting ideas for writing (and I say it myself, often): you can't sit around and wait for inspiration to strike you, you've got to make it happen by sitting down and writing.
It's good advice because it's true advice.
Except for when it's not.
Last week when I was sick I spent a lot of time prone on the couch.  The first couple of days I lay there in what I'm certain was an unattractive manner, considering I hadn't had a shower in a couple of days and…. never mind, I'll spare you the details.  The second couple of days I read (by then I was clean of body, too).   Voraciously.  And somewhere along the line I suddenly started getting ideas for my novel.  The very same novel that had been stalled at the start of chapter three, because I couldn't decide: funeral scene or scene in high-rise office?
I knew I was feeling better when I leapt from the couch, searching for paper and pen.  And thus I have notes for chapter three scrawled on a pad of paper decorated with holly berries, a bonus item the boys of the St. Joseph Lakota school sent me in hopes I'd donate to their cause (along with a dream catcher and a thick stack of address labels).
Had I not gotten sick, I would have diligently forced the issue of chapter three.  I would have thought.  And thought some more.  And walked.  And done free writing assignments.  And taken notes. I would have goosed the muse until the poor muse was so overwhelmed and exhausted he would have yelled, "Stop! Here's an idea already!"
But that didn't happen this time.  Instead, I lolled about and the ideas came.  So I'm thinking my new modus operandi is to just lie on the couch all the time.  Kidding!  Sort of.  Because I believe what happened last week was that my brain finally got quiet enough for me to listen.  The week previous had been full of holiday stuff, and there was much important business and scurrying around and not a lot of quiet.  So I'm putting quiet, just plain quiet, at the top of my list for idea gathering and getting unstuck.
For the record, here are my other top ways to get unstuck:
Walk
Repetitive motion activity (knitting, weeding, sewing, lawn mowing)
Reading (especially a book on writing craft)
Creative projects (doodling, painting, collage, etc.)
The great thing about writing is that things always change.  What worked once may not work again.  What's never worked before suddenly works like a charm.  The way you wrote your first novel, in a white heat with words flowing so fast you can barely keep up, seems like a distant memory as you plod through your second novel, word by painful word.
And this, my friends, is what makes writing the most fascinating profession in the world.
How do you get unstuck?
*Don't forget to sign up for my free bi-weekly newsletter, The Abundant Writer.  The form is to the right.  You'll also receive a free copy of my Ebook, Jumpstart Your Book with a Vision Board.
**Photo by paav-o.