The Writing Process According to Novelist Gabrielle Kraft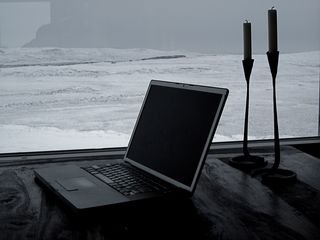 I've been hiding from the world because of my new hair color cleaning my office and going through old files and I found a sheaf of notes from a long-ago writing class that I took.  (It was in 1991, to be exact, because I dated it.)  What happened was that my writing group at the time hired a local mystery writer to teach us the ins and outs of writing novels.  That mystery writer's name was Gabrielle Kraft.*
Kraft taught me the writing process I follow today, with a few adaptations.  She was convinced that every process needed a structure, and if one simply followed that structure, one would end up with a finished project.  This idea appealed to me then, and it appeals to me now.  Here are those steps:
1.  Idea
2.  Synopsis
3.  Rough draft
4.  Rewrite of rough draft
5.  Edit your rewrite
6.  Polish your rewrite
7. Professionalize yourself as a writer
Here's a bit more on each stage.
1. Idea
"Your imagination is a muscle–use it or lost it."  Direct quote from my notes.  Think about ideas all the time.  You'll learn by setting problems and goals for yourself.  You can also glean ideas from pictures (I love to do this in workshops)  Ask, who is this person?  Where did she buy her coat?  What is she doing in this photo?  Who does she love? Remember, what's important is what you do with the idea. 
2. Synopsis
Kraft thought this was vital.  I rarely write one, preferring a loose outline to being boxed in to a synopsis, which I find painful to write.  But I concede there is value to writing a synopsis.  "Accept that is it useful to do it," I have in my notes. Take one month to write it. Many agents and editors ask for them when you're querying them.  (As an alternative or addition to a synopsis, I'd suggest a vision board for your book.)
3. Rough Draft
"Be impractical."  I love this advice!  Kraft further advised us just to get it out on the page, and to be emotional.  Write extra and leave room for slashing. (Contrary to popular opinion, what I see most often in student work is that more needs to be added in rather than cut.  So this is good advice.)
4. Rewriting
To Kraft, this was "chiseling away the extra pages."  Cut away everything that isn't a novel.
5. Editing
One line might well do.
6. Polishing
The ultra-fine tuning.  Be obsessive about it.  Change commas, periods, words.  This is "putting the sparkle on it."
7. Professionalize
Alas, the notes for this step of the structure are lost to the recycling Gods.  But from what I recall, this referred to understanding your chosen profession.  Learn about the publishing world and what it requires of you.  I also fancy that if Kraft were giving this class today, she'd be talking up the need to master social media.
I've followed a variation on this structural theme for every writing project I do ever since I first learned it from Kraft.   I know that in general there are two kinds of writers–the process writers and the perfection writers.  Process writers write a rough draft from start to finish, and follow something similar to what I've outlined here.  Perfection writers insist that every word and sentence is polished before they move on.  Don't know about you, but that sounds like living in the depths of hell to me.
So, what's your take on this?  Do you write a synopsis?  Follow a structure in your writing?  Or, do you have a teacher who influenced you the way Kraft influenced me?
 Create a successful, inspired writing life: Commit to following this process or a similar one (I won't holler if you leave out the synopsis step.)
And don't forget, there's still one more day to enter my Valentine's Day giveaway!
*I've lost touch with Gabrielle, and an internet search brings up only links to Amazon and Abe, which are selling her books second-hand.  I believe she worked in Hollywood before turning to mysteries.  I'd love to find out what she's doing now, if anybody knows of her.