Scheduling for Writers 101
I'm writing this post for me as much as for you.   Pay attention, me.
How do you schedule your writing?  (I'm talking passion projects here.  For those of us who do writing for a living, we write all day, sometimes leaving little time for the work we love.  But everyone has challenges fitting their writing into their day, from the new mom to the executive.)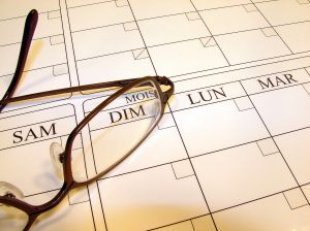 For years, my fallback position has been to get up early and get to my writing first thing in the morning.    Writing novels and books is the most important thing to me, and when I focus on what's most important, magical things happen.  All my other to-dos fall into place.  And I feel good all day long.
I've established a pretty good schedule over the last couple of weeks.  (I have a new novel that is coming together and I look forward to getting up early and working on it.)  I've been rising early and going right to the page.
Most mornings.
The problem is, going to the page means going to the computer.  And going to the computer means that enticements beckon.
I'll just see if there's anything pressing I need to look at, I say to myself.
And you know what?  On the internet, everything is pressing.  And I get pulled in.  Yesterday morning an hour went by before I looked up and said, whoops.  I'd tweeted and pinned things on Pinterest and responded to emails.  My writing time was almost over.
And so I am doing what any self-respecting writer would do–confessing publicly with the hopes that this will remind me, in future mornings, to stick to my morning routine.
You may not have a morning routine that you dedicate to writing, but surely you have an allotted time at some point during the day.   Or someway that you fit it in.  Would you care to share in the comments?  Working together, we all raise each other up.
Create a successful, inspired writing life:  Look at your current writing schedule.  Is it working for you?  Why or why not?  Figure out how to make it work.  Or, if you don't have one, make one.  And figure out how to stick to it.
Don't forget, you've got until midnight tonight, Friday, March 23rd, to save $10 on my Cultivate Creative Ideas class.  You can find out more on this page.
Photo by sandralise.