What Are Your Writing Non-Negotiables?
I think writing non-negotiables are a great idea.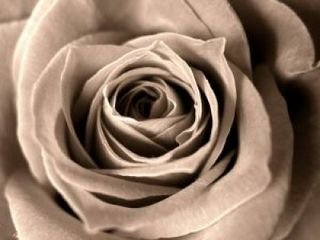 What are they?
Writing non-negotiables are the the tasks you don't negotiate with yourself, you just do.  They are the one thing or several things that you must–in agreement with yourself–do every day.  If you don't do them, you'll feel lousy.  If you do them, you'll feel successful. 
Why are they a good idea?
Because writing non-negotiables keep you in balance.  They are a constant reminder of what you want to accomplish.  I have three:
1.  Work on my author platform.  Since I have a novel coming out next year, I want to make sure my social media presence is sharp and wide ranging.  This includes blog posts and Twitter.  It would and should include Facebook, except I'm allergic to it.  This is far and away the easiest non-negotiable and I usually have to force myself to stop doing it.
2.  Make money.  Every day, I must do some writing or coaching that contributes to me making money.  For many of us, a no-brainer.
3.  Make progress on my novel.  I admit, this is the one that most often does not get accomplished.   I have a broad definition of the word "progress," too.  For instance, earlier this week I sent a chapter out to my critique group.  That counted.  Reading over notes counts, too.  You get the idea.
If you're interested in the concept of writing non-negotiables, feel free to steal any of mine that work for you.  You can easily keep track of them in a success journal (just make note of any and all successes at the end of the day. ) And consider some of these non-negotiables as well:
4.  Write a sentence.  I had a friend whose singular goal around writing was to write one sentence a day for a year.  She accomplished it and she was content with what she had done.  Never underestimate the power of one sentence.  It has power on its own, or it can lead to more.
5.  Write a poem.  Some people like to write a poem a day.  I bow down to them.  I'm not that good of a poet, but for many the practice encourages their other writing.
6.  Write a blog post.  I've known bloggers who write a blog post a day.  I did this for awhile a few years back and then it about killed me.  But you might choose to do it for a limited time, say, a month.
7.  Commit to a word count.  10K a day, anyone?  You don't have to be a super-hero at the computer to enjoy producing a consistent number of words every day.  1,000 seems to be a good goal for many people.
8.  Revise a page.  When you're in rewriting mode, it is hard to abide by word count.  But find a way to set a goal for yourself.   A certain number of pages might do it.
9.  Morning pages.  Many writers, myself included, find journaling first thing in the morning to be of enormous help to their creativity.  These cycle on and off of my non-negotiable list.
Those are my suggestions.  What are yours?  Do you have a list of daily non-negotiables?  Please share.
 Photo by Rotorhead.