Clarity + Focus = Ease + Grace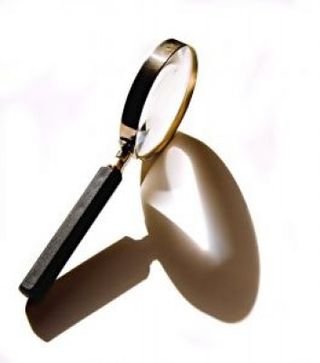 Clarity + Focus = Ease + Grace
I heard this saying last weekend and it immediately spoke to me, as truth does.  I know this equation is true because I've experienced it for myself.
When there's not clarity and focus you get–
–Procrastination
–Worry
–Spinning wheels
–And multiple variations of the above themes
But when you have clarity and focus you get–
–Flowing writing
–Satisfaction
–The feeling of being in love with the world
–The rest of your life magically working, too
–Ease and grace
Okay, I hear you saying, "I want it! I want it! How do I get it?"  Yeah, we all want it, me included.  Because who doesn't want to live their lives with grace and ease?  Isn't that what it's all about?  I can't claim to have all the answers, just some ideas about what works for me, gleaned from observation of how my life seems to run best.  Here goes:
1.  Work for it.   Just because ease is a variant of easy (or vice-versa, whichever which way it goes) doesn't mean it is or should be.  Ease and grace means that things flow because you know what you're doing and where you're going.  And it takes introspection and perhaps some journaling to get clarity about where you want to go.  It takes some commitment and work to get clear. Once you get that clarity, you can start the focus.
2.  Ask for it.  Tell the universe you need help.  Tell God you need clarity.  And then…
3.  Be quiet.  Listen for the answers. 
4. Become an observer.  Or perhaps clarity will come as a visual cue, you never know!  What I do know is that when you ask for help, it comes if you're paying attention.
5.  Man up.  Once you get clarity, you know what you want to do, now you need to grow a pair and use it to focus.  (Sorry for all the macho phrasing today, not quite sure where it's coming from.)  Does your clarity tell you its time to write a novel?  Now, ahem, you gotta figure out how you're going to find time to focus on it.
6.  Get passionate.  I talked to a former client about his novel recently.  "It's all I think about.  It's all I want to do in my spare time,"  he told me. That's passion–and that allows you to find focus.  And then you get the ease and grace.  Just ask someone who's in the middle of a passionate, flowing, writing session.
What about you?  Do you have clarity and focus, ease and grace in your writing life?  How do you attain it?
***By the way, if you need clarity and focus on your novel, join my Get Your Novel Written Now class, starting August 14th.  You can learn more about it here.
Photo by gerbrak.