How to Build a Writing Community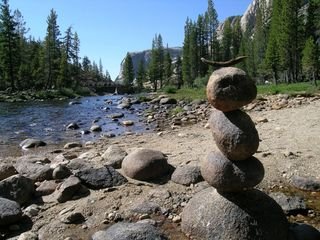 Do you feel supported as a writer?  Do you have a writing buddy you can contact after you receive a rejection?  Someone you can talk to (or write to) when the novel just isn't going the way it should? Do you know other writers with whom you can talk shop?
If not, you're missing out.  I spent last weekend at the Writer's Loft orientation in Nashville, and being surrounded by writers for two days reminded me how vital it is to make connections with others who share our passion. 
It can be difficult to talk about your work with a civilian, because non-writers don't understand the ins and outs of plotting and characterization, just to name a couple.  And most civilians certainly don't get why we are willing to spend hours at our desks writing, when there's no guarantee that what we're working on will ever see the light of day.  The antidote? Find a writing community.  If you don't know how to do that, here are some tips.
1. Take a class.  One of the fastest ways to meet like-minded people is to sign up for a class.  When I first started attending church, I wondered how to meet other people there–but once I signed up for a class I immediately made friends.  Look for local classes at community colleges, privately taught, or sign up for one of many available online classes.
2. Sign up for a program.  There are also programs like the one I talked about above, The Writer's Loft, that offer a longer duration than just one semester.  This can be a great way to meet others, too, and perhaps to even….
3. Join a critique group.   A critique group that meets regularly to review and talk about each other's work is a huge boon.  I've been in various groups for years and couldn't write without them.  Not only will your work improve, but you'll find like-minded people with whom to hang.
4.  Join a writing association. Every genre has a national association that offers online benefits and annual conferences.  Romance writers, mystery writers, children's writers–all of them are well represented.  Use the Google to find the right one for you.
5.  Join a local writing group.  Most communities have local writing groups that offer regular meetings with guest speakers.  Some even present conferences.  These can be a great source for friendships and seeking out critique groups.
6. Go to a writing conference.  Not only is this fun and educational, if you're open and friendly, you might strike up a friendship with a fellow attendee.  Plus, many conferences offer the opportunity to meet agents and editors.  A win-win.
7. Read writing blogs and comment.  I've made many online friends through going to other writing blogs and commenting.  You really don't even need to have a blog of your own to do this, though it helps.  Internet friendships can be as supportive as in-person ones when it comes to writing.
8.  Meet other writers through social media. Ditto above.   I know many people think of social media as a scourge, but I've made great friends through Twitter.
9.  Go to readings.  Support authors and local bookstores when they do readings!  And chat up the person sitting next to you–lots of writers attend readings because we're all avid readers.
 Those are just some ways that you might begin to search out a writing community.  What about you?  How do you find writing community?
Photo by Angela Sevin.