Oh, Amazon, You Trickster, You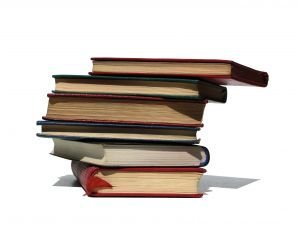 If you enter the title of my novel, Emma Jean's Bad Behavior, into the Amazon search engine, up my book will pop, despite the fact that its pub date is not until February 12th.  And no, there's nothing about pre-ordering it mentioned on the page.  It's just there.  For sale.
I found this out thanks to the alert eyes of my reader and online buddy Zan Marie.  Now, I'd be happy to have my book available for sale, except for a couple of things:
–This isn't the final copy.  I worked on final proofing all the way to Nashville and back.  Caught a few small errors.  No big deal, you say?  Uh-uh.  Not for me.  I'm a printer's daughter and pride myself on being able to catch typos.  (Now, of course, you'll find one or more.  That's alright.  I can take it.  Let me know, I won't be hurt.) I also tinkered with the acknowledgments (the hardest part of writing the book, I swear) a bit.  And I wanted my readers to get this corrected copy, the final, final copy.  The perfect one.
–We set the pub date for February 12th and I wanted to have the requisite hoopla around it on that date.  Not some vague earlier time.  I wanted it to be a specific date, an event.  (I'm working on ideas for how I can share this event with you, so stay tuned.)  Silly, maybe, but so be it.
So I emailed my ever-patient editor and she promptly contacted Amazon to have them take it down, at the very least until the final final copy gets to them.  (You'll still see it listed for sale if you search for it or click here.  I actually don't know what happens if you click on it to buy it.)
But here's what cracks me up: Just as Emma Jean does in the novel, I started checking my Amazon sales rank.  At one point, it was down to #717,876 or something like that.  Wow!  I was feeling pretty good about that.  I mean, it wasn't even officially on sale yet and already I was ranked below a million.  Uh-huh, uh-huh, uh-huh. 
And then my editor emailed me back yet again and said that as far as the publishers could tell only one copy of that version of the book had been sold. (Thanks, Jenni–you've got a one-of-a-kind edition.)  So, as my daughter-in-law said, thus selling one book=#717,876 rank.  Does this mean if I sell two I get put right up to #1?   Um, probably not.  Apparently the Amazon algorithm is mysterious and unknown, just like the Google's.
Thus, note to self: do NOT fuss and obsess over the Amazon sales ranking when the book comes out.  Because it doesn't mean anything.  Does it?
Do you have experience with Amazon?  I'd love to hear it.  Barring that, what do you obsess over?  That's an even better topic.  Please share in the comments.
**There's only a couple more days of early-bird pricing for my Get Your Novel Written Now class.  Check out more info here.