A New Wrinkle on a Lifelong Love Affair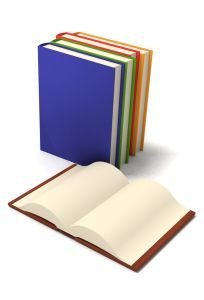 I've been a reader all my life.  I'm sure you have, too, since if you're reading this blog, it's because you're interested in writing.  And if you're interested in writing, odds are good that you came to your love of writing through reading.
Maybe you, like me, usually have something like five books that you're reading at one time.  (I always have at least one novel going, maybe two.  And probably for sure something on spirituality.  Maybe another on self-help, and often a business or other non-fiction book as well.)
Perhaps you, like me, enjoy nothing better than an afternoon spent reading a juicy novel by the fire, or a late night when you're kept awake turning the pages of a mystery.
I wonder, too, if, over the last few years, you've not had as much time to read.  It's been the case for me.  Life got busy with children, then grandchildren, career, friends, housework, you name it.  And my lifelong love affair with reading was threatened.  It wasn't that I wasn't reading, because I always, always, always have a book going.  It was just that I wasn't reading as much.
But all that has changed.
Because I bought a Kindle. And it has revolutionized my reading world.  Already, since just last week, I've finished one full novel and am halfway through a second.  Plus, I've read sample chapters of two others and begun another one.
I've done more reading in the past few days than I've accomplished in the last month.
There's something amazingly simple about picking the little tablet up, turning it on, and reading a few pages when I have a spare five minutes.  The device makes me read faster.  I'm a visual scanner, meaning I take in a whole paragraph or sentence at a glance (which is why I'm worthless if someone spells a word or reads me a string of numbers–I need to see the whole), and something about the size of the Kindle's screen enables me to inhale words in huge gulps.
I love it.
And it is good for my writing, as well.  Reading is part of the job description for any writer, and it is an excellent way to teach yourself to write.  You could do worse than to begin your education by sitting down and reading 100 works in the genre you wish to write in.  When I read, it's almost as if the words I inhale rearrange themselves inside me and spit themselves back out on the page.  I think I've written more on my novel in the few days I've had the Kindle than I have this entire year.
Words in, words out.  It's magic. 
It puzzles me why the publishing world is so threatened by the digital revolution.  Anything that makes people read more should be considered a good thing, right? One would think so.  Another benefit to the Kindle or its pals is the ease with which you can order books.  One click and there you are, ready to read.   This is a fantastic, thing, people.
I bought the absolute cheapest Kindle available, the one with special offers and ads on it, because I wasn't sure I was going to like it.  Turns out I even love the ads, which have introduced me to a new author already.  For the record, the special deals generally feature classic authors like Paul Bowles or C.S. Lewis, so its not a bunch of crap by any stretch of the imagination.
One caveat: think hard about what you want your tablet to do.  After much thought, I realized that what I really wanted was to read on the device, period.  Which is why, despite the siren song of the Ipad, I didn't bite.  And now I'm glad, because if I had a full-fledged Ipad, I'd be checking my email or reading HuffPost.  I know myself.  I am weak.  I succumb to such temptations easily.
So that's my story about my new love affair.
How do you read–on an Ereader or with a traditional book?