What to Do About Marketing (Or, Feeling at Home in Two Worlds)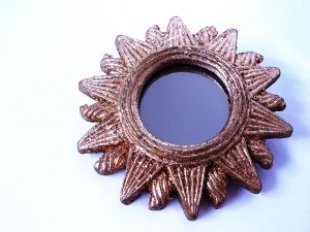 I'm in Louisville this week at the Spalding MFA residency and one of the things I've heard over and over again is writers bemoaning the fact they don't have enough time to write.  We've got jobs, and families, and bills to pay and carpools to drive and a million other things to do.
And added on top of all that is marketing.
I've been thinking about marketing a lot lately, because, for one thing, I had a novel come out in February and I had to learn how to market it.  And, for another, because this week I've been immersed in the world of literature and writing, without any much talk about marketing.
Let me be clear: the point of this residency is to immerse writers in the world of writing and literature, not to discuss the finer points of marketing.  But, still, it makes me feel a bit schizophrenic.  Because often it seems like literature and marketing never meet.  A huge part of what I love about my life falls into the writing and literature category.  Yet part of what I hold dear about my writing life could be said to involve marketing.  For instance, blogging.  And writing a newsletter.
At heart, these two activities have as their purpose communication, which is what writing is all about.  And yet it seems that too often, never the writing and marketing twains shall meet.  The writers don't trust the marketers (the word itself makes us nervous) and the marketers think the writers are naive. But, for the most part, the contemporary writer must take part in some marketing or her words will never reach their desired purpose.
What's a writer to do?
I don't pretend to have the answer, because I've got feet in both worlds and often it seems I can't get my body fully into either one of them.  But I do have some thoughts.  (I know, big surprise.)  Here goes:
Be Yourself.  Yeah, I'm laughing, too.  Because everybody everywhere says this and nobody really knows what it means.  Too many of us, myself included, wander through the world convinced that we're not enough–not smart enough, thin enough, talented enough, enough enough.  And being yourself is hard when you're feeling like you're not enough.  It's much easier to be like someone else.  And yet, do we really want to read the same thoughts from every blogger?  The same story from every novelist?  I think not. 
We writers are constantly looking for our voice, and no big surprise, the place it comes from is within–when we're ourselves.  So quit worrying about what the world thinks of you so much and start observing the world around you instead.  It'll make you a better writer, and a better marketer.
Embrace the Story.  I just read this quote somewhere this morning: "the world needs stories now more than ever."  We always need stories, because they are how we make sense of the world, whether those stories are delivered to us via a novel, a film, or a blog or newsletter.  But when we perceive the world a random, scary place (tornadoes, meteorites, or bombings, anyone?) we have even more of a need to process.  Hence, we need more stories. 
So keep writing that novel or short story or memoir.  Keep getting up early or staying up late or staying inside on sunny summer Saturdays and get those words on the page.  Because, here's the deal: you're not going to have anything to market otherwise.  Put the writing and story-making first, and everything else tends to fall into place.  (This is a truism that I seem to need to learn over and over again.)
Admire Complexity.  This is the part where I tell you that it's all about balance.  Except I'm not going to, because I'm not sure balance really is possible.  For me its more about wildly veering between poles and enjoying wherever I find myself.  At the moment, I'm totally engrossed in the world of literary writing.  A few months ago, I was all about the marketing as I worked on finding reviews, interviews, guest posts and readings for my book.  Totally different, both vital.  When I get home next week, I'm going to have to put my head down and do nothing but work on deadlines for ghostwriting projects.  There's no way I can balance all these threads at once–but what I can do is attend to each of them in turn.  Does that make sense?  It's not always easy, but most of the time it's pretty damn fun.
That's it.  That's all I've got on how to feel at home in two worlds.   Do you have anything to add?  How do you reconcile marketing with your creative work?  Please comment.
Photo of the mirror by thera.