A Rolling Stone Gathers No Moss, and Neither Will Your Writing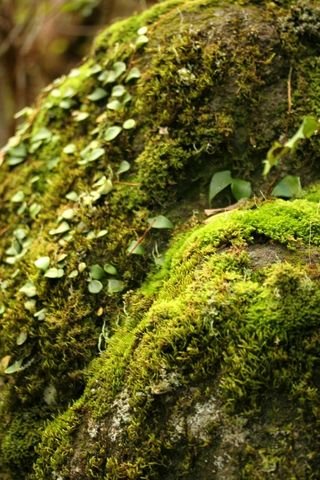 I'm in LA, visiting a friend. I'm distracted by good food to eat, events to attend (yesterday a book signing for a fabulous cookbook and a Native American Thanksgiving ritual). And yet I'm writing every morning. I'm a rolling stone, merrily cavorting down the long hill of novel writing. I've achieved the vaunted state of momentum, where even if I wanted to quit writing, I probably couldn't, because I'm caught up in something bigger than myself.
For the record, this is my favorite state to find myself in. When I'm in it, I feel most like myself. When I'm not in it, I want to be, desperately. When I've achieved momentum in my latest project, I'm in love with my writing and my world. It's an amazing state, one marked by energy (getting up at 5 to write every morning is not difficult in the least), focus and joy.
And it's not always the easiest state to arrive at.
I've written before about the tasks that will help you achieve this vaulted state of momentum, such as:
Taking good notes to prime the pump, moving your body, reading (I highly recommend Elizabeth Gilbert's new novel), and writing every day (which is why Nanowrimo is so popular, because it gives people a structure to help them do that).
These activities are all well and good–and important, but they are often more easily done once you've established momentum. So what underlying mindsets will help get you there in the first place?
Discipline. Which is not a dirty word. We writers like to think it's antithetical to creativity, but truth is, its not because creativity doesn't exist without it. If you can't muster the discipline to get your butt in the chair regularly, no book will flow out of you.
Gratitude. Yes, gratitude. The concept is much written about this time of year, with Thanksgiving soon to be upon us. People on social media are busy making lists about how they are grateful for family and friends and pets and their glorious lives. But it's a practice that is well applied to writing also. Be grateful for the words you've written. Be grateful you've got a good brain to think with and two strong hands to write with. Be grateful that you're a writer in the first place. It will make you feel all warm and fuzzy–and warm and fuzzy is much more conducive to momentum than anxiety and angst.
Positivity. This is easy in theory, harder in practice. At its simplest, focus on what you've done, not what you've not done. I wrote 773 words this morning, so it would be easy to bemoan the fact that I didn't quite make it to 1,000. But I'm actually quite happy about the words I did get on the page, because I was in a bit of a difficult spot that I had to write my way out of.
Connection. Whether through journal writing or prayer, connect with that thing that's bigger than you. It might be God, it could be the goddess, or Allah, or Buddha, or even the great nothingness of the universe. Find it
Courage. Courage to go to the dark places. Courage to labor away at something when you're not sure what the outcome will be. Courage to get up every morning and face the blank page. Because that's what creativity demands of us–courage. (Which is why so many people never, ever do anything creative.)
Those are my ideas on the subject, what are yours? How do you get to a place of momentum in your writing? Please leave a comment.
Photo by frumbert.