A Writing Retreat/Workshop in France
It is cold where you are, no doubt.  And wintry and gloomy.  
On such a day, you might start dreaming of summer and travel.
On such a day, perhaps you might dream of summer, travel, and writing.
On such a day, maybe you might dream of summer, travel, writng, and France.
In which case, I have just the thing for you:
Pezenas–Writing in the South of France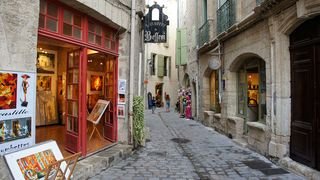 Yes, I'm returning to France this year, and you can come, too, if  you would like!  (You know you want to.)
My business partner Debbie and I have been running writing retreats together for the past few years. This one will be our third, our second overseas.    Last year we went to Ceret, and our participants had a blast–and got a lot of writing done.  This year we are going to Pezenas, in the same region, and we've got a gorgeous house right in the middle of town–which means you can walk to shops and cafes (where you might want to partake of the French habit of a glass of wine mid-afternoon while you write).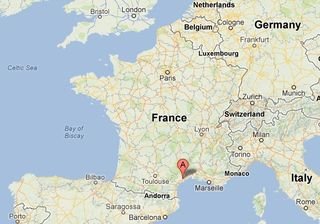 This year our workshop will focus on character. The way it works is this: We meet every morning from 9:30 to 12:30 to discuss our topic, workshop your writing, and talk about the book-in-common we all will have read.  Debbie and I are both published authors with many years experience teaching, and we guide our classes with a supportive yet firm hand.
After the workshop, you're free to explore and write (you will have assignments) all afternoon. Sometimes we do group activities but we also like to keep it loose and open so you can do what you want.  In the evenings, we reconvene for wine and dinner (again, you're free to do what you like, but our groups tend to be wine-focused convivial).
You guys, this is as good as it gets for writers.  Trust me.  It's wonderful.  But don't just take my word for it.  You can read testimonials here (and also learn a lot more about the retreat).
It truly is amazing how much you can get done when you are away from home.  In case you've not yet gotten the retreat bug, here is a collection of posts from previous retreats and workshops I've participated in, which will help to give you a flavor of them:
Do you attend retreats or workshops regularly?  Chime in! (And if you're interested in joining us in France, email me.)