How to Make 2014 Your Best Writing Year Yet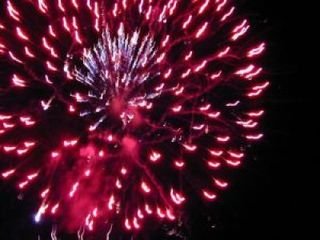 Happy New Year!
We're two days into 2014–how's it treating you so far?  Yeah, I know, it's a bit soon to tell. But I've been cheerful the last few days.  Why? Because I took time to review 2013 and work on goals for 2014.  I've spent a lot of time doing this, actually.   And I can tell by how happy its made me that it is a worthy endeavor.  Thus I will inflict it upon you.
In case you haven't spent time reviewing last year, go do that first.  (Doesn't matter that it's 2014, I figure that just as you have a year after a wedding to send a gift, you have until the end of January to review 2013.)
Now take a deep breath, get up from your chair, and dance around the room for a bit to shake all that old-year energy out.  Okay.  Sit back down, grab your journal and have at it.  Bear in mind a couple of things: you can answer as many or few as you want.  And sometimes I ask similar questions in slightly different wording because often coming at an idea from a different angle opens it up for you.
Questions and Prompts for Your 2014 Writing
What do you most want to create in 2014 in your writing life?  In your creative life? (Because one bears on the other.  They enhance each other, they don't take away from each other.)
What do you want to let go of in 2014?  (i.e., fear, procrastination, etc.)
What is your most important writing project in 2014?  Second most important?  Third most important?
How many words will you write a week?
When will you write?
What other genres might you try, just for fun?
How many things will you submit or self-publish in 2014?
Will you take part in a writing community (online or in the real world)?
How will you relax and rest?
When will you take time to daydream and think? (Vastly under-rated activities for writers.)
My biggest goal for 2014 is…..
At the end of the year, I'll be satisfied if….
The thing that will make me happiest with my writing is….
This year, I vow to….
If I could have one wish for my writing, it would be….
My perfect writing day would be….
My perfect place to write would be….
Okay, that ought to keep you busy for awhile!  And while you're at it, why not share one of your answers in the comments? 
Photo by kiplantt.