8 Different Creative Practices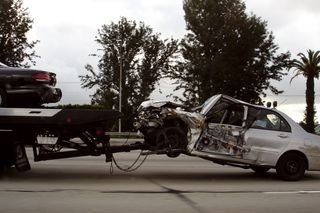 Since I haven't been able to write blog posts this week, I've been spending more time on my other writing—like my beloved novel and short stories.   And this, in turn, has made me think more about the value of establishing good creative practices.  And recently, I've come across some different kinds of practices I thought you might be interested in.   Here are my suggestions:
Write 1K Words a Day. Yeah, I know this is not necessarily anything new. But a consistent writing practice is the basis of everything else you do. I see you picking up things to throw at me. This is far and away the hardest practice to establish—and the most rewarding. It makes you feel like a writer, it piles up the pages of a project, it keeps your WIP in your brain all the time. If 1,000 words seems a bit much, start smaller—start with 10 if that's what works for you! But do try it.
Create a Log Book. I recently read Austin Kleon's book, Steal Like an Artist, and because he told me to, I'm stealing this idea. Anyway, I love it and have started doing it myself. Rather than worry about a journal entry, just do a list of things that happened each day. (He includes cute drawings, but I'm not much of an artist so I don't.) As he explains, its important to be able to look back at where you've been and what you've accomplished—and it's a lot of fun. Try making this your first-thing-in-the-morning-practice, and list the events of the day before.
Use a Bullet Journal. This little baby has been life changing for me. No, I'm not exaggerating. It corrals all my thoughts, ideas, plans, and to-dos all in one place in a way that makes sense and so that I can access them easily. It's an analog journal you create yourself—and you can find out everything you need to know to make one here. 
Doodle a Day. I'm an inveterate doodler. In meetings, on the phone, chatting with friends, it's likely I have a pen in hand and am using it to make spirals and other shapes on the page. I know it helps me focus, but I've always felt vaguely guilty about it. And then I read in Kleon's book that doodling is a good thing. Why? Because its part of the process of getting your work out into the world. So try creating a more intentional doodle to loosen yourself up before you start writing.
Be Happy. Yes, you can make the decision to be happy rather than full of angst. And, no, you don't have to be tortured to be an artist. It's a damaging myth that you have to unhappy to write. Quite the opposite is true actually. Because if you're upset about something, isn't it nearly impossible to focus on your writing? So, yeah, make it a creative practice to be happy.
Be Boring. I stole this one from Kleon's book, too. And I've often thought the same thing about my life—when I'm writing regularly I'm happy as I can be, but I'm also boring. People ask me what's going on and I answer, "I wrote 1,000 words every day this week." Um, not so fascinating. But fantastic for productivity. I'm much more interesting when things are falling apart—and much less productive.
Fall in Love. When I'm writing regularly, I'm in love with my writing and I'm in love with my life, too—even when it is boring. And I've learned that it is entirely possible to fall in love with my writing even when I think I'm not. Hint: one way this happens is when you commit to working on it regularly. You how when you're in love with someone you want to see them all the time? Same thing with writing. So cultivate an attitude of love for your writing and it will lead to more writing.
Keep it Simple. I was reading a novel awhile ago and I realized what a simple story it was. I liked the story a lot—and this was when I learned that a story doesn't have to be complicated to be good. Just like life. Keep it simple.
And yeah, if you thought you detected a theme here, you would be correct—and that would be a theme of simplicity. The older I get, the more I realize that we humans like to complicate things, just because we can. So look for ways to simplify wherever you can—it will improve your writing. 
Do you have a regular creative practice that you cultivate?  Please share!