Loving Your Writing Up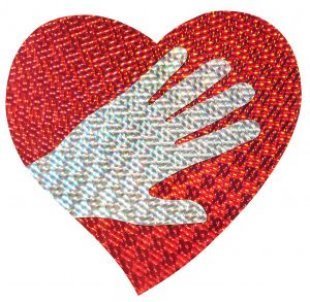 I was in a place last week where there was much talk of getting loved up.  Which means, in case you hadn't guessed, beaming love onto a person so that they feel wonderful, amazing and fantastic.  
And this got me thinking about loving up our writing.  
Because much of the time we don't.  Instead we critique it, let it be rejected, revise it, rewrite it, delete it, don't finish it, leave it in a drawer (metaphorical or otherwise).
And yes, we do need to be discerning about our writing.  All of the above steps are necessary (except for leaving it in a drawer).  But shouldn't we be giving our writing a bit of love, too?
Yeah, I know–you're afraid its egotistical to do that.  But I'm not talking about the kind of puffed-up, fake love that the ego gives.  I'm talking about just loving our writing.
Loving (and honoring) the impulse that makes us rise early or stay up late to throw words at the page.
Loving the times the words are coming so fast that we can barely get them onto the computer.
Loving the times we gaze out the window because the words won't come.
Loving the times in between those two poles (which is what writing most often is for me).
Loving the finished product, be it short story, poem, novel, article or memoir.  
Loving it all.
Because, this:
You're at a cocktail party and someone asks you what you do.  You say, "I'm a writer."  The person's eyes light up and they say, "Oh really?  What do you write?  Have I read anything of yours?"  
Do you think people at cocktail parties get that excited when they are told most other occupations? No, they do not.  People get excited to meet writers because writing is hard.  And sometimes easy.  And wonderful.  And an amazing way to spend your time.  People get excited to meet writers because what we do is special.
Don't ever forget that.
And now go love your writing up.
You could also leave a comment and tell what you're working on as a way of loving it up!
Photo by brokenarts.