Nanowrimo Support and Encouragement
Sigh.  Heavy sigh.  Slumped shoulders.  Glazed eyes.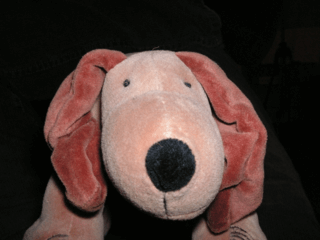 That's me, because I'm not doing Nanowrimo and I miss it.  I miss the flat-out gonzo nuttiness of hurling words at the page and the feeling you get after nailing 1K or 2K or more words.   The last time I wrote like this was the first two weeks of September, when I participating in a class devoted to fast drafting. (You can read more about my experience below.)
But I'm deep into the first rewrite of my novel and I've got a lot of other stuff going on, too.  (Like wonderful clients.  And other novels to promote.  A live workshop in Nashville in February to plan. Next year's France retreat to dream about. Things to knit.  And a ukelele to learn how to play.) And so I thought it best to focus my efforts on revision, even though I keep getting wonderful ideas for the half-finished mystery I did in September.  (Dutifully, I am noting said ideas in the little notebook I keep for that purpose, just as I advise my clients to do.)
I do, however, want to support all of you out there who are chugging along at Nanowrimo.  So rather than regurgitate stuff I've written before, I offer you links that I hope will be of help.  Enjoy!
Here are posts from my blog:
Fast Drafting Fiction (Or Any Kind of Writing)
This Series on Writing Fast Will Blow Your Creative Mind–And Inspire You
Shhh! Here's the Secret to Prolific Writing
How I Wrote (Almost) 10K Words Yesterday
The Magic Formula for Getting Lots of Writing Done
And here are a couple from other sites:
NaNoWriMo Inspiration (from the wonderful Rachael Herron, on whom I have a huge girl crush)
10K Day for Writers  (Milli's site is alas inactive at the moment, but there's tons of good stuff on writing a lot on it, so have a look around)
Nanowrimo Inspiration (A Tumblr blog I just found which seems to be a wonderful mish-mash of ideas and yes, inspiration
Inventive Writing Prompts (My own Tumblr blog with a prompt every day, over 100 now.)
Five Links for Nanowrimo Inspiration (An article on Forbes–yes, Forbes!–from a couple of years ago with good stuff in it.
Okay, I would say that is quite enough reading material for you, especially because you are going to be spending so much time writing over the next month.  Right? And do tell: are you doing Nanowrimo this year?  Is it your first year or are you a seasoned pro?
Plot Dog photo by gothick_matt.