Do You Need to Recover Your Writing Equilibrium?
NEWS FLASH! Okay, when I started writing this I knew that good things were afoot–but now I can make the announcement: Erin Niumata of Folio Lit has agreed to represent me!  She will be repping my novel, The Bonne Chance Bakery, and future works as well.  I will write about the process (which has happened fast–like in a week) in a future post.  So now the following will make sense: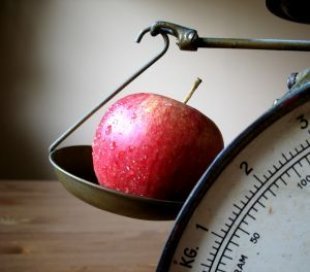 I'm buzzing with excitement over new developments in my life, so much so that it is hard to come back down to earth.  But there are words to be written and work to be done.  What to do? How to move forward on the page after a big event has happened in your life?  Read on.
2015 has been a great year for me.  We're only one month in, and things are happening! And, I'm aware that not everyone is so fortunate.  I've had downer winters, believe me.  And if I had read about someone leaping about with happiness during one of those downer times, I probably would have wretched.  So forgive me if that is where you find yourself–my aim is to inspire, not depress.
But here's the thing–either great excitement or great discouragement often has the same result: you feel disconnected from your writing, unable to work.  And yeah, it feels way, way better when you're wandering around with your head in the clouds because good things are happening but it can be just as distracting.  (It is funny how often the good and the bad result in the same feeling inside. Excitement and nervousness, for instance–pretty much the same feeling in your stomach and chest. Remember that the next time you're really nervous about something.)
What you need to do is root yourself back in your life.  What do I mean by this?  Often when I'm reading a manuscript, I get the feeling that the characters are floating in the air.  They talk and move about but I have no idea where they are.  There's an easy fix for this–drop in a hint or two about the physical location to keep the reader grounded.  And so that's what I need to do–come down from the air where I'm floating and reconnect with my life!
Some suggestions (for me and you):
1.  Give into it.  I'm a great believer in celebrating–and wallowing.  Whether your news is good or bad, you likely don't feel like writing.  So, don't.  I know, shocking.  I never say that.  But in this case, trying to write while you are excited or devastated is fruitless.  You'll just stare at the computer screen.
2.  Get away from it.  This week, I've given up.  I'm not writing–instead, I'm working on cleaning my desk off and packing up my office to move it downstairs, a long-delayed project.  It is really, really hard for me to step away from the computer, but allowing myself time to do something else feels good.
3.  Do something for someone else.  At times like this we I tend to be totally focused on me, me, me.  After you have celebrated or wallowed, try focusing outward and see what happens.  Give a homeless person a Starbucks card, or offer to walk your neighbor's dog.  
4.  Indulge in some self care.  And now we get to the polar opposite of #3.  What can I say?  I like contradictions.  In truth, we think of self care as selfish, but it really isn't.  And if you are in a time of great or bad things happening, you're in a time of stress. I've been writing about self care this week, so I won't repeat myself here.  Besides, you know what you like.  (For me lately, its a massage.)
5.  Write your way back into it.  I know, I know.  The issue at hand is that you're too distracted to write. But you can, and maybe should, journal.  Pouring your heart out on the page can sometimes be the most helpful thing of all–and it just might lead you back to your beloved WIP.
Okay, that's all I've got.  What is your favorite way to come back to earth?  Leave a comment!
Image by Pontuse.