Link Round-Up: Journaling
While I'm teaching in France, I've created a few link round-up posts, combing back through eight years of articles.  Today's post is on journaling.  Enjoy!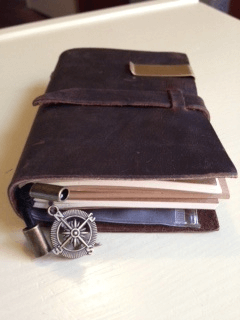 8 Ways to Blow Up Your Writing Brain By Journaling
Journaling: Days of Future Past
The Power of Observation & More: 5 Reasons to Keep a Journal
Journaling, Part One: One Path to Writing Abundance
Journaling, Part Two: Practical Considerations
This is where Part Three: All the Wonderful Forms of Journal Writing should go, but it appears to have become lost in cyberspace, alas.
Journaling, Part Four: Morning Pages
Journaling, Part Five: Whiny Emotional Outbursts
When is a Food Journal Not For Your Diet?
The Writer's Notebook: Loving Moleskines
I think that's it guys–go forth and journal!