Five on Friday: Can You Believe it is January 22nd Already?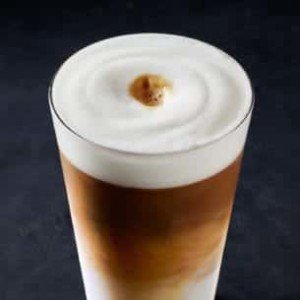 Where has this month gone?  I keep telling my husband we'll blink and be sitting outside on the deck for Happy Hour. It is almost warm enough today to do that, and I'm so sorry for those of you buried–or about to be–under snow.  Actually, I'm kinda jealous.  At any rate, here are my Friday offerings.
What I'm Telling Myself:  You don't have to know the answers. That's why you're writing.  I'm working on a rewrite of my macaron bakery novel (for an editor who is very interested–yay) and I've convinced myself I have no idea what I'm doing.  Then I remember, oh that's right. I never do.  That's why I write–to figure stuff out.
What I'm Reading: I'm excited because I just got the ARC of An Incredible Talent for Existing: A Writer's Story, a memoir by Pamela Jane.  She is the best friend of my business partner, Debbie and I've heard about the writing of this book for a while now.  Stay tuned, because I'll have either an interview or guest post with her soon!
I have a stack of at least 10 other books waiting to be read as well, and it is all the fault of our library.  We have one of the busiest library systems in the country, and the branch I frequent is one of the busiest in the city.  (Yesterday when I was there, I overhead a librarian telling a patron where she could find a quiet spot to study–at the coffee shop next door.)  I have a bad habit of putting a ton of books on hold.  As soon as I hear of a book I want to read, I go to the website and put a hold on it.   Then its like Christmas when the book comes in.  The only problem I haven't yet figured out how to solve is the flow.  I either have no library books or they all come in at once.  And then of course, i go to pick them up and choose more.  Ah, me.  Such first world problems to have.
What I'm Studying: I'm a student nerd.  Or maybe that would be nerd student? Anyway, if it were up to me, I'd be in school forever. But, since I can't do that, I sometimes devise courses of study for myself.  My current one is writing the mystery, and I'm starting with a study of the books and life of Agatha Christie.  I have a stack of books from, you guessed it, the library.  Of course, since I'm rewriting my novel and continuing with my client work, this little project may suffer from a lack of attention.  But the desire is certainly there.
What I'm Working On: Healing my body.  The latest in my continuing adventures with energy and body work is getting ashiatsu massage.  For those of you unfamiliar with it, as I was until I saw a Groupon, this is a technique where the massage therapist uses her feet.  It's also called Oriental Bar Therapy because there are two parallel bars on the ceiling above the massage table that she holds onto while she tromps on you massages you.  In some places it hurts like the devil is poking your muscles, but it is also the most effective massage I've ever gotten.  Awesome.
What I'm Drinking: My new favorite drink is the Starbucks Latte Macchiato.  I'm sort of a fiend for their holiday drinks and when they are gone, I miss them.  So it is delightful to have a new favorite.  My daughter and I throw her boys in the car and go to the drive-through for them.  We get a dose of caffeine and the boys fall asleep.  A win-win.
And that's what I've got today.  How about you? What's up with you?