Five on Friday: Vegetable Edition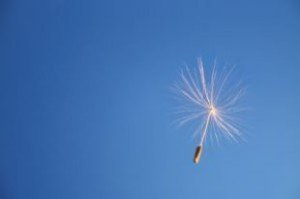 Why I look odd: It is full-on spring here, a few days early, and I've got the allergies to prove it–my eyes are all pink and itchy. Fifteen years ago, I got really sick with a horrible, unidentified virus that resulted in hives, and ever since then I struggle with over-active histamines.  This year even my go-to natural supplement, Antronex, is not putting a dent in the problem, and I've actually been taking anti-histamines.  They haven't helped much, either. If anybody knows anything that will tame them, please do share.
Fun medical test I'm taking: Here in Portland, we've had a big scandal with air quality lately.  The Forest Service found abnormally high levels of heavy metal in moss, particularly around the locations of a couple of art glass companies that make their home here.  Turns out the DEQ knew about the results and didn't bother to do anything about it for quite some time. Political brou-ha-ha ensued!  Anyway, I live near a mini heavy metal hot spot, because, wait for it, we have a bong maker nearby.   So I'm taking a urine test for heavy metal toxicity, which involves swallowing some pills, peeing into a bottle for 6 hours, and then shipping it off to the lab.  Fun times.
What I just bought: On a more cheerful note, don't judge, but I just bought a spiralizer.  Yep, I did. Now I can make zoodles! We're trying to eat as many vegetables as we possibly can around here and I thought spiralizing them looked like fun.  Guilt-free pasta! Check out some recipes here.
What I'm reading: The Color of Light, by Emilie Richards.  Love this book.  It is women's fiction about a minister whose congregation gets edgy when she lets a homeless family stay in an empty apartment in the parish hall. There's a love interest in the form a faith-questioning priest. I think it is hard to write about religion without a heavy hand, and this author does it well.  Helps that her husband is a Unitarian minister, Unitarians being the least woo-woo of the bunch.  (I should know, I grew up in the Unitarian church.)
How many scenes I have left to write in my WIP: Three.  So I better go write them.
What's up with you these days?  Please do tell in the comments.