Five on Friday: Friday the 13th Edition
Happy Friday the 13th! I'm of the opinion that this day is lucky, not cursed, so let's celebrate it, shall we?  Here's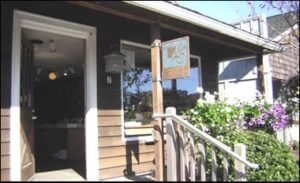 what's going on with me this week. I'd love to hear what's up with you if you feel so inclined to comment.
What I'm Happy About: How my detox is going. Though I do tend to have a low-grade headache most days and also have moments of feeling crummy, as my doctor puts it, mostly I feel less sludgy, and less ploddy.  The other day, my brain, in quite a grandiose fashion, was stuck on the song Wake Me Up in relation to how much better I've been feeling. (That would be because of the song's refrain, "I didn't know I was lost.") If you're not familiar with it, scroll down, I've helpfully provided the video. (Though you'll have to ignore the chatter of the Brit disc jockey at the beginning.)
What I'm Watching: Wallender, on PBS Masterpiece Mystery. Apparently this is the last season, which just means there's lots of great shows for us to catch up on.  The show stars Kenneth Branagh, and he is amazing. Last week's episode was set in South Africa.  With one brief look, Branagh, as Wallender, can show shock and dismay at the disparity between poverty and wealth in that country.  I'm looking forward to watching more of this series.
What I'm Reading: Okay, this should actually be what I've read, because I'm in a bit of a dry spot which I hope will be soothed by a visit to the Cannon Beach Book Company tomorrow.  Anyway, I recently finished Be Frank With Me, which features an unforgettable main character, Frank, who is all of ten years old. There were many things I enjoyed about this novel, and some things I felt didn't work well. (Spoiler alert for those coming to the France workshop: we are considering choosing this book for your assigned reading.)
What I'm Working On: Figuring out the next novel. I'm doing more prep work this time, because last time around I jumped right in without knowing much and the resulting draft was sort of disastrous. (It is still sitting on my computer, awaiting my attention, which I've not had the fortitude to do yet.)  Also, a new website for Let's Go Write!
What I'm Offering: Guys, there's one, maybe two spots left for the France workshop.  And several spaces for my Mapping the Novel class this June at Sitka on the Oregon coast. Come join me for one or the other!
Before you watch the video, please do share what is going on with you.