Going back-to-school time (A love letter)
The Abundant Writer
September 3, 2017
Vol 10. No. 36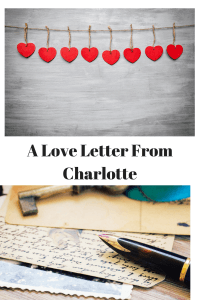 Here in the Portland area, it is back-to-school time. (I know in many parts of the country this happened weeks ago.)  And it is one of my favorite times of the year. (There is the fact that I'll be spending most of the month in France, but I loved this time of year long before I started traveling to Europe annually.)  I love this time of year because the days are getting shorter, the nights are getting cooler, but most of all—
Because its back to school!
What is better than shopping for brand new school supplies?  New notebooks just waiting to be filled with ideas, notes, and reports (I loved writing reports) and pens and pencils to write in them with.  New classes with new teachers and new friends.  New topics to learn and new books to read.
There's so much promise and possibility in the air.  And if there is one thing I love, it is promise and possibility. I'm a great starter.  I love the moment when a new idea starts rushing in and I begin to gather thoughts together and start planning a project. I'm in heaven at the beginning of things.
But finishing I'm not so good at.  I have to dog myself something fierce to bring projects to fruition.  Which is why my craft closet is filled with half-knitting items. (In the knitting world, these are known as UFOs, for Unfinished Projects.) There's just always a gorgeous new shawl to start! Last winter, when I completed a mitten, my daughter-in-law said, "What? You actually finished something?" Um, yeah. My reputation for UFOs in sterling.
And yes, I do have some UFOs in my writing, too. Stories that seemed so full of promise that fizzled out somewhere in the middle.   A whole draft of a novel that needs a major rewrite.  Haven't had the heart to tackle it yet—because I have a different novel and a novella that I'm trying to finish editing.
But for the moment, I'm going to allow myself to revel in the back-to-school feeling of newness.  I'll be teaching in France throughout September, and in past years abroad I've gotten inspired and started a new novel.  I have a bunch of notes on yet another new fiction project and I don't care, I'm going to allow myself to start it!  While I also work on finishing up the editing of the rewrite.
Oh, and by the way—there are some killer sales on school and office supplies at the moment. I suggest you take advantage of them and stock up. Because if you're anything like me, next to shopping at a bookstore, time spend at an office supply store is one of the best activities imaginable.
Happy back-to-school days!
Leave a comment on what you like about this time of year!
And do come join the Facebook page. You can request membership here.