The Importance of Telling the Story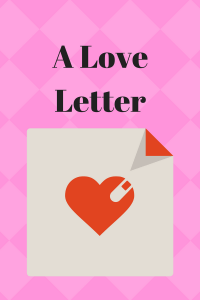 Tell the story.
A friend calls.  A terrible thing has happened. She's okay. But this terrible, unthinkable thing happened.  She tells me about it in great detail, going over every detail and then back again, looping around and around.  I listen, giving her the space to say whatever she needs, to repeat the particulars as many times as necessary.
Because I know she needs to tell the story.
Years ago, we had a fire in our home.  My family and animals escaped from the burning house as fire fighters arrived to put it out. We were all okay. Displaced for many months, but okay.  I found myself telling the story over and over again. To people. To my journal. In my head as I walked.
Because I needed to tell the story.
Telling the story is healing, people. I would go so far as to say that it is a necessary part of life.  Which is why you need to tell your story—whether you're writing non-fiction or fiction. Because, guess what?  Not only is telling the story healing but so is reading it.
When I read a memoir about somebody who overcame great suffering, I'm inspired. It reminds me that the problems I face aren't such a big deal—and that I can overcome them, too.  When I read a novel with a fierce, fearless heroine I remember that I can be that way, too.
And there's this: in our current political climate, people are seeking stories with happy endings.  In a story in Salon, bookseller Leah Koch says, "…we have seen more readers turning to romance than ever before, especially those who are new to the genre." Others interviewed in the story back her up. People are seeking solace and healing in happy tales.
I can get mired in thinking, where's the good in writing? Others are out there saving the world, being activists, building wells in Africa, researching cures for cancer. And I just sit at my desk all day and make shit up.  But then I am reminded of the power of story. We really can't live without it.  And that's what you and I are doing.  Our words allow people to live vicariously, and hopefully heal a little bit, too.
Never forget that. Telling the story is vital.  And that's your job.
What story are you telling this week? Leave a comment.
This post originally appeared in my weekly newsletter. If you'd like it to come directly to your inbox, sign up on the form to the right. And–I'm gearing up to get back to regular blogging. More original posts soon!