On Chaos, Retreat, and the Solace of Writing (A Love Letter)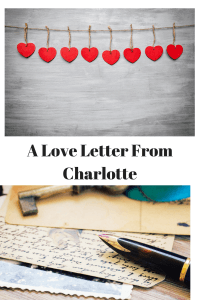 Things are hopping around here.  I'm preparing for a major life transition—we're in the midst of planning an addition so that my daughter and her family can move in. Yep, soon I'll be doing the multi-generational living thing, attempting to keep up a full writing schedule with a six-year-old and a two-year-old running around. But that's not all. I'm leaving on March 1st for a month in France. To write, not teach.
And, there's even more—I'm doing my best to finish the latest rewrite (in my head, I'm calling it a tweak) of my romance novel to get to my agent before I leave. This, even as I'm packing books and furniture is being moved out of my office as I work. Literally.  Like I said in the subject line—chaos.
But I'm keeping up with my writing as best I can. Because writing is solace in times like these.  I often wonder how people who don't write make it through. Because for me, whether it is writing journal entries or working on fiction, writing is an escape. It's a place to go in my head when the craziness of the world is swirling around me.  And I am so, so grateful for it.
And soon, there will be retreat. Let me tell you a little about that. We'll be staying in the lovely town of Ceret. It is my favorite town, ever. We held our workshop there two years ago (and the very first year we taught it). There will be five of us the entire month, and another small group coming for part of it.
I'm looking forward to sinking into the rhythms of a small town for an entire month, especially at a time when there won't be many tourists. (Not that there ever are in Ceret, which is one of its draws.) And I'm especially looking forward to jibing that rhythm with my writing.
I read a newsletter this morning from the wonderful Kim Werker, a writer and maker, and she talked about the power of intention. I'm approaching this retreat with the intent to take full advantage of the glory and luxury of a month devoted to writing—and seeing what I learn from it that I can bring back home to the chaos.  And my clients. And you, my wonderful readers.
I do plan to keep blogging while there, but I'll also lose a few days to travel time so if you don't hear from me for awhile, never fear, I'll return soon.
And, hey–would you like to go to France with me in September? We've still got room for a couple more people. Check out the details here.