On Winning (A Love Letter)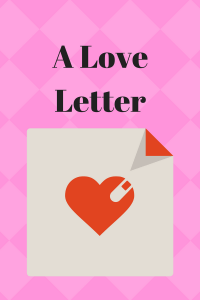 I'm all in on the Olympics this month. (Read my blog post from earlier this week about my love of them here.)
And no matter what anybody says about brotherhood and world peace and all that jazz, the Olympics are about winning.  So, maybe the silver is kinda okay, but the bronze.  Bah-boom.*  Everybody wants the gold, right? You don't get the cereal box if you don't get the gold. You don't get the lucrative endorsement.
You gotta go for the gold. For the win.
And as writers, so do we.
But here's the deal: it is up to you to figure out what winning is for you. What's your win?
My wise friend Angie often talks about defining what success means. For you. Not for the other writers in your writing group. For you.  Do you want:
To be a best-selling writer?
A contract with a traditional publisher?
To make a living writing?
To quietly write books that maybe only family and friends will read?
To write for fun?
To find satisfaction in journaling regularly?
To write a family history for posterity?
To get letters to the editor published?
To share your poetry?
To pump out as many books as you possibly can?
It doesn't matter how you answer.  But answer honestly. Because writing success is a long game, and so you better make yourself happy while you're doing it. Because otherwise, what is the point.
So while I'm engrossed in watching the Olympics this month, I'll be thinking about my definition of writing success.  How about you?
* Here's an interesting factoid for you: there's actually an online sound dictionary! Here's the link. I couldn't figure out how to write the sound a buzzer would make, and I looked it up. And still didn't find one that satisfied me, so used another. But, cool, huh?
Hey–I'm offering one lucky person a coaching slot for March. Email me at charlotte@charlotterainsdixon.com if you're interested.