Getting Good News (+ June Round-up)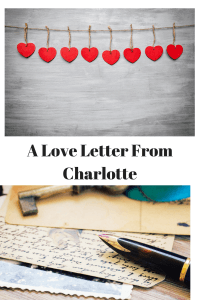 Last month in my monthly round-up, I exulted over having just sent in the latest rewrite to my agent. And so it is fitting that a month later, I'll give you the good news—she and her readers loved it, we'll do a polish and it is on the submit list for September. (Because, as I explained on the Facebook page, nobody in the publishing world reads anything in the summer.) And never mind that her idea of "brief notes" for the polish might be more than mine, I'm excited.
Of course, the opposite of excitement is despair, which I felt many times as I waited to hear from her. I was certain that the whole thing was awful, so awful it would lead to the cancellation of our relationship. But part of that, I think, was just my psyche wanting to protect me from disappointment again.
This a cycle that we writers face all the time. Exultation and despair. Happiness over a new idea, puzzlement over how to implement it. Joy that an agent is interested in us, dejection when we are rejected by her. Giddiness when the work is going well, forlornness when we are stuck. Boredom and anxiety while we are waiting to hear someone's reaction to our work. I could go on and on—and the point I want to make is that you can't get around this see-saw. It is part and parcel of the creative cycle.
One of the best things I've been working on lately is acceptance. Of the crazy creative cycle. Of my quibbles. Of my work flow. Of how I approach my writing. As an example, I'm a person who never reads instructions—I just jump right in and start pushing buttons to see how something works. This drives other people to distraction, but it works for me. And this is how I approach writing, too. All my brave words about becoming a reformed pantser.  All my thoughts about writing a better draft.  They are all well and good and I hope you found some inspiration from them. But that was me trying to shoehorn myself into a different pattern, one that doesn't fit me.
As I learned in the class I just finished (see below), I figure things out from the middle. Hence my habit of not reading instructions. And jumping right into the writing when I "should" spend more time figuring out the plot.
You may be completely different from me in how you approach the world and that is good. Just be aware of what works for you and don't beat yourself up if you are not doing it the same way as your critique partner. Don't let some expert tell you there's a better way to do it. You do you—and do it to the best of your ability.
And remember that the creative cycle is full of ups and downs—that's what makes it a cycle.
Now, here's what's been going on over the last month:
Monthly Round-up
What I Read 
—The First Rule of Ten by Hendricks and Lindsay.   I loved this first in a mystery series. Our hero, Tenzing (nickname Ten), was raised in a Buddhist monastery in Tibet (long story). But now he's a P.I. in L.A. Great blend of Buddhist stuff without being too heavy about it, and a good mystery story. Plus some romance.
—Café by the Sea, by Jenny Colgan. A bit slow starting and I wasn't sure I'd get into it but I did and thoroughly enjoyed it.  A woman returns to her home island off the northern coast of Scotland, after leaving it for the big city a few years earlier. Fun characters who grow on you.
—Before We Were Yours by Lisa Wingate.  https://amzn.to/2tFseWt I bailed on this just a couple chapters in. It is a huge best-seller but it just didn't grab me. I actually went on Amazon to read some reviews. Often my opinion is echoed there but not this time. People loved it. I didn't.
—No One You Know by Michelle Redmond.  https://amzn.to/2tNXp10 Another one I didn't finish, though I made it farther in this one—more than halfway. Then I realized it was just unpleasant reading and I quit. True confession: I like books that are positive. I like happy endings. I don't like to be depressed when I read.
—The Art of Character by David Corbett.  https://amzn.to/2tEzAJN Love this book so much. I'm taking my time with it, as one should with a good craft book. I've already taken notes and written up some of his exercises and prompts for use in future workshops. Good stuff.
—Women In Sunlight by Frances Mayes. This is my current read and it is going to take me a while—it is 420 pages long. I'm loving it, as I've loved her other books, a novel called Swan  and, of course, Under the Tuscan Sun. While I prefer France, the Italian setting is wonderful. Plus, it is about women of a certain age! We need more books featuring them!
–Be the Gateway: A Practical Guide to Sharing Your Creative Work and Engaging an Audience  by Dan Blank. A book about marketing that emphasizes exactly what I learned in the class I just finished (see below). It is not about the metrics or the numbers or the money, it's about the people you impact. Just started this one, but so far, it is really good.
 What I Watched.
 —R.B.G.  We actually went to a movie this month! Going to see a film in an actual theater is one of my favorite things to do and yet we rarely make time for it. This documentary about Ruth Bader Ginsburg is fantastic, a must-see, especially with this week's news that Justice Kennedy is retiring. I admit, I was unaware of how much Ginsburg has impacted women's rights and the rights of all minorities. Truly inspirational.
–And other than that, nothing. A big fat nothing.  We used to watch a lot of TV, like every night, but since the family mob descended upon us in March, the show I've seen the most of is Justin Time Go. Don't ask. It's a two-year-old thing.
What I Loved
 —Write Better Faster.  This is the class I just finished with R.L. Symes. It was so helpful in showing me more about myself and how to lean in to my quirks instead of trying to overcome them. Truly transformational.
–Finding out that the pain I've been experiencing in my knee is not because of knee arthritis, but because of hip arthritis. And getting a date scheduled for hip surgery. Woot woot! You can read more about it here.
Excited About
 –We bought train tickets for our trip to France and our annual writing workshop. And we've nabbed an AirBnB for a couple nights in Paris on the way home.  Making arrangements ratchets up my excitement level about it. I can't wait to see the Mediterranean again, and to eat fish just pulled from its waters. I can't wait to drink the good, cheap wine of the region and eat the fantastic cheese and bread. I can't wait to stroll the town and buy Christmas gifts to send home. But most of all, I can't wait to see the transformations that occur in the writers that attend our workshop. Inspirations strike, epiphanies occur, writing gets done (yes, even with all the distractions of the region).
It's the best thing ever. Want to come this year?
And Also
–Join the Facebook group.  Participating in groups is the only way I like to be on Facebook and this one is good. It goes quiet periodically, but then it perks up again. I try to post something of interest every day (or at least every few days). Recently we've had discussions on sensitivity readers, relatability in characters, pantsing versus plotting, and more! Do join us!
(This post contains affiliate links and first appeared in my newsletter.)