A Love Letter About Challenging Yourself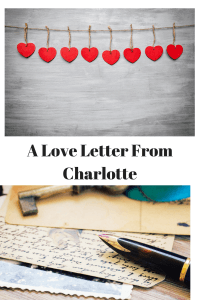 I went camping this weekend.
I am not a camper. I am a person who loves to stay in hotels, motels, and inns. Where there are rooms with warm, soft beds, a bar in the lobby to get a drink, maybe even a nice restaurant. Or even a crummy one. I like comfort and convenience, and a doorman to usher me in and out of the building.
I do not like sleeping in tents, dirt, or being cold.
But my granddaughter turned six on Friday and she wanted to go camping. I will do just about anything for my one and only granddaughter (the other three are all boys, and in truth I'll do anything for them, too).
So we went camping.
There was dirt. And sticky marshmallow goop from S'mores all over everything, including the yarn of my knitting. Oh, and did I mention it rained? Actually, you might even describe as pouring. In buckets.
I rode down with my daughter and her two boys and the three-year-old threw up all over himself a mile or so from the campsite. As we stood on the side of the road, getting him cleaned up while I tried to entertain the seven-year-old, I said, "Well, at least they will have the cover set up and the fire going."
Vomit taken care of, we continued on. And yes, they did have things set up and unpacked and the fire was going. The rain stopped and we ate hotdogs and the afore mentioned S'mores which can only be described as heavenly. There was wine and presents to be opened. I didn't have to sleep in a tent, which creeps me out, and instead passed a semi-comfortable night in the back of my son-in-law's work fan.
And it was all marvelous. I had a blast.
And now I'm looking at campers to buy.
I'm kidding about that last part. Sort of. But my point is that I had so much fun doing something that I had resisted for years. Something I had worried and fussed over.
How often do I do this in life? All the time. How often do I do it with my writing? All the time. I wring my hands and worry and tell myself I don't know where the next scene is going and I fuss some more and then I finally sit down and force the words out.
And pretty soon they are coming out much more easily, and I remember why I love to write.
I'm going to try to remember my camping experience the next time I resist my writing. To challenge myself to forget all my stupid fears and carry on. And I hope you will, too.
Things of Note
Articles
Medium articles from the week (also, I've figured out how to get you a friend link so if my articles have been stuck behind a pay wall in the past they no longer are):
How to Establish A Regular Writing Practice
Quit Complaining About Not Having Enough Time to Write
Quit Resisting Journaling and Use it to Improve Your Writing
Currently Reading
I was in one of those funks where nothing I was reading was grabbing me. When that happens, I tend to put a book down and start another one, always longing for that immersive reading experience that makes me eager to get back to the book. Finally, finally, I picked up a book I'm eager to read at night.
A Tale of Two Families by Dodie Smith.
Her book, I Capture the Castle, is one of my favs of all time so I thought I'd try some of her others. And I'm loving this one. Of course, I just found out it is overdue at the library so I either have to read fast or buy it.
Circe, by Madeleine Miller
I had high hopes for this one. I'd read such glowing reviews. And the language is gorgeous, the description stellar. But I've gotten bogged down (okay, bored) story-wise. Haven't fully given up yet, though.
Greek to Me, Further Adventures of the Comma Queen,  by Mary Norris.
Ditto to everything I said above. Except I think I'm giving up on this one.
Do you have a book to get me out of my dry spell?
Ko-Fi
Here's my ko-fi, where you can buy me a cup of coffee or any kind of drink you'd like (so far it has been running toward wine). Thank you in advance for the treat!
Happenings
Novel-Writing Workshop—I'm teaching at the Sitka center on the Oregon coast this June. This is a beautiful location conducive to learning and writing. Click here for more info.
France 2019—Come to south of France with me! Find all the details here. We already have a number of people committed, so sign up soon.
Facebook Group
And of course, don't forget to join the Facebook group if you haven't already. I post lots of good links and often we get some good conversation going.
This post contains affiliate links.