When Something Isn't Working
When something isn't working, there's a reason.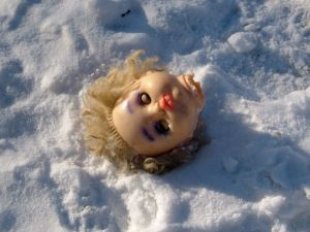 I know.
Duh.
But how many times have you sat at your computer, beating your head against your desk, trying to make something work that isn't working?  Trying to force a character to do something she doesn't want to do, or writing a scene in a location that just doesn't resonate with you, or creating a plot point that seems forced and unnatural?
I've done this a million times, doggedly writing even when the nagging voice inside of me informs me that something is wrong.  Something isn't working.
And often it takes quite awhile before I listen.
It happened again earlier this week.  I've been diligently getting up to work on my novel first thing every morning.  I love, love, love the idea for the plot of the novel.  But I've not been able to wrap my brain around the protagonist.  No matter what I did, I couldn't bond with her.  Couldn't feel her voice inside me or get it onto the page.  But I kept writing, telling myself that the voice would come.  Except finally, one morning, I realized that what I was writing was so dull and lifeless that nobody, even me, would want to write it.
Now, I know full well that it is not a good thing to listen to such voices when you are writing. Except for when it is.  
When you are writing and writing and begin to feel like your driving a car on snow and you can't get any traction, it is maybe time to take a wee break and ponder. Which is what I did.  Luckily, on the day I decided it was time to hit the brakes and quit spinning my wheels, I had an appointment with my coach.  We discussed the problem in detail and I finally realized that I was trying to force myself to write about a character in a profession I knew nothing about and didn't care to learn.  So that gave me the freedom and the courage to start over–not with the plot, but with the character.
But, here's the deal.  If I hadn't been writing, I wouldn't have figured out that it wasn't going to work.  If I had sat around thinking about it, I'd still be sitting around thinking about it.  I wouldn't have discovered that there was a reason for my writing paralysis.  And so, even though in some ways I've gone backwards, today I'm a happy camper. 
Because knowing what's wrong lights a path to change it.  And, figuring out that there is something wrong in the first place is sometimes the most illuminating moment of all.
What about you?  How do you figure out when something is wrong?