Organizing for Success
Please excuse the grandiose title.  I couldn't organize my way out of a paper bag.  My brain just doesn't think that way, does yours?  Because it is my experience that most of us creative types tend to be more towards the wafty, creative, big picture side than the down-to-earth groundedness I associate with being organized.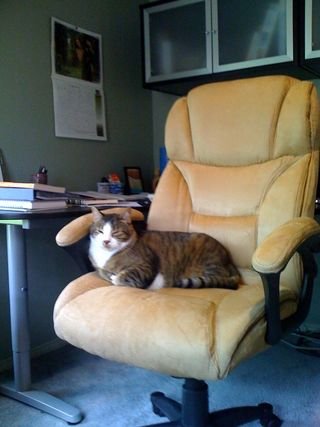 However.
Last Thursday my desk was covered in papers.  The floor of my office was littered with piles of journals and legal pads, each of which had some ongoing project in it.  I was halfway in the middle of a lot of personal projects and I had a number of things going for clients and students as well.
And then I got an email.
From an agent. 
The one reading my novel.
She likes it.  Sort of.  She thinks I'm a fabulous writer and that the novel is very well done, though she has reservations about the relatablity (her word) of Emma Jean, the main character, and she thinks some of the minor characters are not well drawn. 
But she would be delighted to read it again if I revise.
And so revising I am. 
But first I had to clear a space in my brain for the revision.  And to do that, I had to get my office cleaned up.  And so, on Saturday afternoon, despite the fact that it was the first gorgeous day we've had here in Portland in ages, I worked for several hours on organizing for success.  I straightened and filed and consolidated.  And I printed out the most recent version of Emma Jean and put it into a binder.
And yesterday morning I started working on it again.
It is weird to be going back to a novel I thought I was done with.  And yet, it feels right, too.  The way the agent described her vision for Emma Jean made me hope I can rewrite her to that idea, because if I can, I truly will have written a kick-ass novel.
So, until further notice, Captain will be writing my blog posts.  He's taken up residence in the new office chair I just got on clearance at Fred Meyer for $60, and will be writing posts of great fascination to cat lovers.  No, actually, I'm kidding, in case you hadn't guessed.  I'm not taking a blogging vacation, but I am going to lighten up on my posting schedule a bit.  Instead of posting every week day, I'll be posting Monday, Wednesday and Friday for the next few weeks.  I anticipate being back to the full schedule soon.
What about you?  Where are you with your various projects?  And how do you organize for them?