What A Writer Does: Shawn Mullins Private Performance
Monday, I got an email.  I and a guest were invited to a private show at the KINK Bing Live Performance Lounge.  I'd actually forgotten that I'd signed up for the chance to get invited to concerts at the lounge, but was thrilled to take part of Tuesday afternoon off and drive downtown to see Shawn Mullins perform.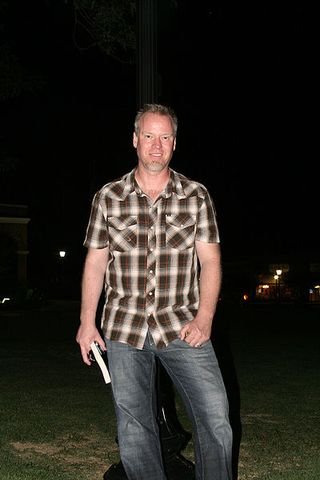 For those of you who don't live in Portland, KINK is a "heritage" radio station.  This means it has been around forever, broadcasting with the same format and call letters throughout the years.  KINK has always been a supporter of musicians and music in a huge variety.  It has also been my station of choice forever.  If you come to my house, the radio in the kitchen is on, and it is playing KINK.  (I'm probably one of the last humans on earth who is devoted to radio.)  Recently KINK was sold to a local company and they moved the headquarters downtown and created a spiffy new performance lounge.
So, yesterday, fewer than 20 of us stood in line at the stage door on a downtown street, waiting to get in.  We were issued Standing Room Only tickets, and watched as groups of people carrying swag bags were ushered into the lounge ahead of us.  They had been upstairs at a wine reception, no doubt a meet and greet with Mullins, (who I think was flown in just for this gig, as he's not performing anywhere locally) and were clearly people of some importance to the station–potential advertisers and clients, no doubt.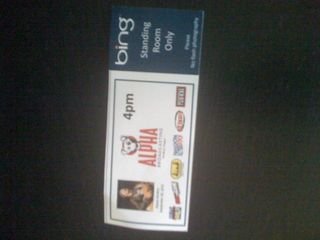 After the important people got in, we entered and were told to stand at the back.  It is a small, intimate theater–maybe five or six rows of about nine seats on a lower level, four or so more rows on an upper level and behiind that the standing room.  We all milled about until the organizers realized it was 4 PM and some of the important folks were still upstairs drinking.  They told us to go ahead and take seats anywhere we wanted.  So we grabbed seats in the third row, front and center with a direct line of vision to the stage. 
And once Mullins took the stage, it was like being in a large living room with him.  Fantastic.  KINK's music director, Brad Dolbeer, talked to him a bit about Mullins' new album, Light You Up (click here to read a little about it)and then he started playing, beginning with Twin Rocks, Oregon, an ode to the ghost of Richard Brautigan, a literary folk hero in these parts, and continuing on through Beautiful Wreck, Lullabye and some tunes from the upcoming release I wasn't as familiar with.
Wearing jeans, a T-shirt and a signature felt hat, Mullins tuned his guitar (quoting John Prine: "I tune because I care") and chatted a little about the stories behind the songs.  Twin Rocks, Oregon was taken directly from a journal entry back in the days when he was living in his van ("like Jewel only she looked a lot better than me"), and Lullabye, his break-through hit, which was based on a story a young woman told him at a Chinese restaurant and open-mike spot in Hollywood.  I was totally taken with this guy and this performance, probably because A. he is a storyteller and B. his work is so writerly, because of the whole storytelling thing.  Since I've been visiting Nashville regularly, I've grown greatly enamored of the whole singer-songwriter thing, and Mullins definitely falls into that category. He's an old-fashioned singer, to my mind, the kind who evokes a life where unexpected encounters turn into precious moments.
There's a thing that happens to me when I'm at a performance.  If a concert is any good, there's a moment when I get a thrill through my very being.  It is a being present kind of moment, where I'm one with the music and the lyrics and the whole experience.  I'm in love with the moment and the world, which is the exact same feeling that a good writing session gives me.  And then I realize I want to capture it and write about it.  Because this is what a writer does.  A writer experiences things, processes them, and returns home to write about them.  A writer falls in love with the world so that he or she can explain it to others.
More on this tomorrow in Part Two of this post.  And you'll be able to see a video of the performance here, I think as early as this afternoon.
No, I didn't get to take a photo of him.  The picture of Sean Mullins is from Daniel C. Bentley, taken in Georgia in 2009.  Got it from Wikpedia and it is used under Creative Commons 3.0 license. The other photo is my sideways picture of my ticket, taken with my Iphone, about the only way I ever take pictures anymore.