The Power of Place
Place is important.

I tend to fall in love with places the same way I fall in love with people–instantly and hard–and that figures prominently in my writing.  I find ways to incorporate places that I love, like Portland, or places that fascinate me, like LA, in my writing.  And then there are places like Santa Fe and Sun Valley, western mountain towns that become locations in my work.  Writing about a place is a way of exploring that place and learning more about it.  Place is so important to me that I wrote my MFA critical thesis about it.  The paper had a grandiose title I can't recall but the point of it was to explore the role of landscape in the work of Flannery O'Connor and Willa Cather and to make the argument that to these two women, landscape was so important that it became a character.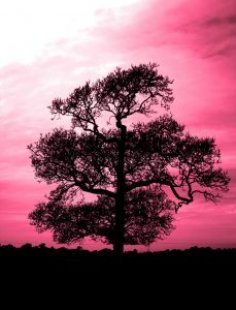 Place has power.  It has power because no matter where we go, we are someplace, and locating ourselves in a place can be a powerful starting point for writing.  A favorite journal technique is sometimes called a weather journal, and it is simple to do–you simply start where you are, by describing your location and all of the sensory details you are experiencing and expanding from there.  Where we are is important.
Which is why it is important to pay attention to the kinds of places you like to write.  Do you need privacy and silence?  Or activity and people and music surrounding you?  Do you want to write in your office, at a desk, or perhaps with your computer pulled onto your lap (bad ergonomics, but I wrote that way for years)?  Do you want to work outside or in, at home or at a coffee shop?
I ask because it makes a difference.  If you are the type for whom a swirl of activity is inspiring, trying to write in silence will be an exercise in frustration.  And vice-versa.  I like to think of myself as the type who writes well in coffee shops, but the truth is, I often get distracted.  Instead of getting work done, I am very good at appearing to get work done, while I furtively people watch.  This is actually good for gathering material, but that is a very different beast than actually writing.  I know plenty of people who need the stimulation of a coffee shop to get work done, however.  At my favorite neighborhood hang-out, there's a least one writer who calls the place his "office."  And while I long to be one of those writers who thanks the staff of the coffee shop where I hung out in the acknowledgements page of my novel, I must come to terms with the fact that it is not to be.  Because most of the time I sit in my office, upstairs, removed from the temptations of the kitchen and windows to the street, and work.
I've written in some interesting places, however.  I've written on people's couches, sitting on a single bed in a small room, at resorts, universities, random houses, airports, airplanes, cars, football stadiums, you name it.  I work on a laptop precisely for the reason I can take it with me wherever I go.  And yet, most of the time, I'm right here in the same old spot.  But who cares?  What matters is that you find a place where the words will flow.  And this spot, right here, is that place for me.
What about you?  Where do you go to write?
*Top photo by EmZed, via Everystockphoto.  Second image by weirdvis, same source.  Third picture by tdenham, ditto