For Those of Us Who Remain
I'm spending the day writing a eulogy for a family friend.  Actually, my daughter is doing much of the work and I'm helping her.  The two of us are sitting in my living room, kitty cats lolling on the floor between us, basking in the warmth of the fire we've had lit all day.
It is a difficult day.  Tomorrow, the day of the funeral, will be even harder.
Our friend was only 46.  Too young to die.  And to make matters worse, she took her own life.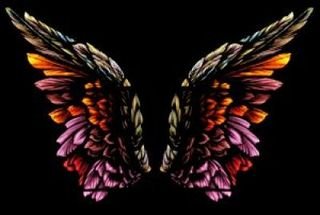 This is the hardest part to comprehend for those of us who remain.  She was loving, vibrant, funny, intelligent, creative, joyous, and passionate.  She had a husband who adored her, and a wide circle of loving friends.  And she was also in terrible pain, both physical and emotional. 
Eventually the pain won out.
For those of us who remain, it is difficult to know how to react.  Words are inadequate to comfort her husband, or each other.  Wrapping one's brain around the awful finality of it is impossible.
But there's this:
My friend was a writer, a sometime blogger, an entrepreneur, a truly creative woman.  Whenever something like this happens, I think and think and think about it.  And cry and weep and wail.  And then I get back to thinking.  And I think the best tribute to her is to carry on.  To live life as fully as possible, which to me–and I think it was so for her–means using all my talents to the fullest.  To serve others and the world with my gifts.  To laugh and love and enjoy.
Her death makes me recommit to my writing, fiercely and fervently.  To vow not to waste a minute mindlessly surfing the internet when I could be creating something beautiful and full of life.  To remember what a gift life is and share that knowledge as often and in as many ways as possible.  This is the highest honor and respect I can give her memory.
And so that's what I'm going to do.
Rest in peace, my dear friend.